PipSafe Privacy Policy
What information do we collect ?
When you register with PipSafe we provide you with a unique user name and password that allows you access to your Personal area and our services. Please read the following PipSafe privacy policy to understand how we use and protect the information that you provide to us. We will only use your personal information in accordance with this privacy policy. PipSafe is committed to protect the privacy of all personal information that you share with us, including the information that we obtain during your visits to our website.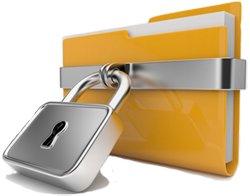 Usage of personal information
Your information, whether public or private, will not be sold, exchanged, transferred, or given to any other company for any reason whatsoever, without your consent, other than for the express purpose of delivering the purchased product or service requested.
Why do you use cookies ?
The PipSafe Web site use "Cookies" to help you personalize your online experience."Cookies" are small text files consisting of encrypted information assigned to a computer's browser. Cookies do not collect or transmit your personal information.
Changes to this Privacy Policy
The PipSafe Web site may modify or update this Privacy Policy from time to time, so please review it periodically. anyway If we decide to change our privacy policy, we will post those changes on this page.
Regulatory restrictions
The website of Pipsafe Ltd is worldwide accessible Company. The information and Data provided on about us page. only intended for use by persons located in countries where such use does not constitute a banking or investment services or a violation to local legislation or regulations. None of the products and services referred to on this website is available to persons residing in the United States of America, Iran & North Korea or any country have restriction about Forex Activity,rules of country maybe change time to time about forex and you must respect your own country rules. It is the sole responsibility of potential investors using a service or intending to do so to comply with any local legislation or regulation to which he/she/it is subjected. Pipsafe Ltd including its directors, officers, employees or representatives shall not be liable for any damage or injury arising out of your access to, or inability to access, this website or from your reliance on any information provided herein. Pipsafe Ltd disclaims any and all liability for direct, indirect, incidental, consequential, punitive, and special or other damage, lost opportunity, lost profit or any other loss or damage of any kind.
How to Contact Us
If there are any questions regarding the PipSafe privacy policy you can contact us at any time. please contact our Customer Support