About Bitfinex
BitFinix Exchange ​​is ​​one of the most famous exchanges in the world for exchanging all kinds of cryptocurrencies. The exchange was founded in Hong Kong in 2012. Bitfinex currently supports over 100 cryptocurrencies and has a high trading volume and good liquidity.
Bitfinex is a high-performance trading platform for major digital assets and cryptocurrencies including Ethereum, Bitcoin, Ripple, EOS, Monero, NEO, and more. Due to low liquidity, BitFinix removes 87 trading pairs.
The removal of these trading pairs is done to stabilize and improve liquidity in Bitfinex, and to provide a better and more efficient trading experience for users. By providing services such as fast connections, Bitfinex allows users to quickly access digital currency transactions. The exchange also has a range of graphical analysis tools that users can use to plan their trades.
Who developed Bitfinex?
BitFinix Exchange is owned and operated by an American-British company called iFinex Inc. The exchange has been operating in China since 2012 and is governed by British Virgin Law. The exchange is registered in the British Virgin Islands but is operated by Finex Inc. in Hong Kong. JL van der Velde is known as the CEO of the platform.
How does Bitfinex work?
Bitfinex supports a variety of trades, including:
Margin Funding: In the Bitfinex funding market, users can profit from fiat and digital currencies in a very secure way.
Margin Trading: Margin trading is a type of trading in which a portion of the capital that a trader uses to trade is lent to the trader by another person or group. Margin account allows traders to access more capital and increase their capital by using leverage.
Bitfinex offers margin trading by raising funds from peer-to-peer Margin funding platforms. Users can register their orders on the platform and buy the currency they need. In addition, Bitfinex has the option to buy the required amount of currency at the highest rates to users.
Futures contracts
A futures contract is an agreement between two parties to buy or sell an asset at a specified price and specified time in the future. Time and price are two important parameters in futures contracts.The time factor is called Expiration Date and the price factor is called Price in Futures contracts. Bitfinex futures contracts are an ideal way to avoid the risk of digital currency volatility.
Paper trading
Paper trading is a simulated trading that allows the investor to buy and sell stocks in the digital currency market without the need to engage in real money. In fact, the purpose of paper trading is to measure the capabilities of individuals in real trading and their readiness to enter the real market. Bitfinex users can test their trading strategies in a simulated market environment without the need for real investment.
Features
Some of the key features of BitFinix Exchange are as follows:
Low fees:

Bitfinex calculates marker costs from 0.1 to 0.0 percent and Taker costs from 0.2 to 0.1 percent, depending on trading volume.

Wide range of orders:

Bitfinex offers a wide range of orders for beginner and advanced buyers.

Customizable user interface:

Bitfinex is one of the digital currency exchanges that allows users to customize their user interface in various ways.

Multilingual support:

Bitfinex is available in English, Russian and Chinese.

Supports hundreds of cryptocurrencies and Fiat:

The exchange offers hundreds of digital and Fiat currencies. In total, Bitfinex lists more than 100 cryptocurrencies.

Customer support:

In the Help center section of the Bitfinex platform, there are many instructions, definitions and steps that help users to trade and create an account. Users can also search for their questions in the Help Center box. Most importantly, live chat is available on the Bitfinex website.
Pros and cons
Each exchange has its own strengths and weaknesses. Regarding the advantages and disadvantages of the Bitfinex ​​exchange, it can be said that the advantages of this exchange outweigh its disadvantages. support for over 100 cryptocurrencies, high trading volume, coverage of all trading instruments, high security and excellent support are the main advantages of this exchange. Lack of transparency regarding security measures and lack of services to users living in the United States, Bolivia, Bangladesh, Ecuador and Kazakhstan are among the main weaknesses of the platform.
Security
One of the most important issues facing cryptocurrency investors and traders is the storage, maintenance, and exchange of digital currencies. In Bitfinex exchange, the security of users' assets and information is of particular importance. The Bitfinex security team regularly checks the security of the platform to update and improve security and minimize the possibility of cyber-attacks and hacks. Here are some of the security aspects of Bitfinex.
Bitfinex Account Security
Regarding Bitfinex exchange security, we can mention the security of users' accounts. Using a two-step authentication method, an extra layer of security is added to the account. In this way, sensitive operations such as login and withdrawing are more secure.
Universal 2nd Factor: To enjoy this authentication method, a physical security key must be used. The benefits of Universal 2nd Factor are   as follows:
Login information is stored and analyzed for unusual tasks.
An intelligent system detects IP address changes to ensure that sessions are not hijacked.
Email notifications are reported to the account.
Access to the account is restricted based on the IP address.
Withdrawal security
On the Bitfinex platform, withdrawals are very secure, as follows:
The Bitfinex exchange security system monitors withdrawal using IP addresses, user behavior patterns, and so on.
The verification step is protected against malicious malware.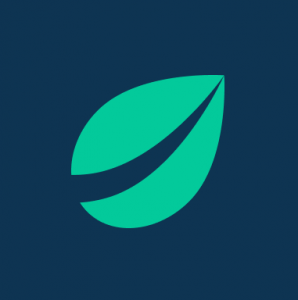 Final words
In this article, the features, strengths, and weaknesses of Bitfinex Exchange were examined in detail. As mentioned earlier, the Bitfinex ​​Exchange is one of the best cryptocurrency exchanges in the world that tries to help its clients by providing the latest technologies.
Users can refer to BitFinix Exchange for P2P (Peer to Peer Finances) trades as well as OTC markets. Bitfinex strives to please both professional traders and beginners by providing appropriate services. In addition, traders can use Bitfinex for margin trading and margin funding.
Source: The Pipsafe Team
---
Categories :
---
Tags :
---