List of Forex Scam Brokers
Forex scam brokers (great crooks of forex market)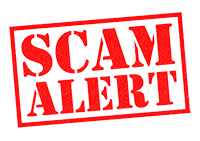 Forex scam brokers (great crooks of forex market) Trading in forex market has its own complexities and challenges. One of the challenges is Choosing a proper Forex broker and working with it. In currency market there is a countless number of unprofessional and problematic brokers which by using subtle and smart ways are waiting for devouring traders' capital. Certainly, trading and analysis are great challenges and added broker problems are agonizing and unbearable for traders.
What kinds of brokers in PipSafe are known as scam and have lots of problems? Basically, we as a forex rebates server, will not cooperate with brokers which are already known as scam and cannot be trusted, and also we will stop our cooperation with any broker which in any way causes problems for traders and as traders' representative will put them on the blacklist, so traders can stay away from these brokers and avoid troubling themselves with some problems related to these brokers. Therefore, follow our scam broker list as a blacklist continuously.
Forex broker's scams that are on our black list included the following items:
1-Forex brokers who have already been recognized as scam in the community
2-Those brokers whom PipSafe announce as fraud/scam and have a lot of problems
Either you must be avoided as a trader from these scam brokers and forget them completely. Otherwise, you will be in a real and big challenge. We invariably suggest you to use our trusted brokers for your broker owing to the fact that we always keep in touch with other brokers and we are able to understand any problems like decreasing their quality.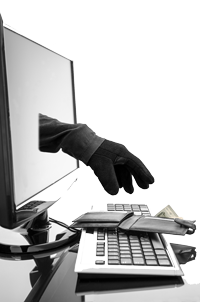 The problems that Forex brokers can provide for traders:
Avoid paying the origin clients' funds
Avoid supporting well and transparent for traders
Avoid paying the profit of traders and removes them
Changing the price of currencies and artificial prices to incur a loss for traders
Expanding unusual and too much of spread in order to limit the traders and their losses.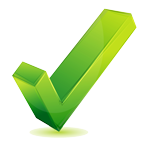 Select a good Forex Broker
Every year a lot of new Forex brokers come to this world and they are added to this forex lists. Choosing a reliable FX broker along with a good facility among all those brokers is a little hard and it needs a valid guide.
PipSafe will help you in this case in order to avoid you being in fraud Forex brokers and also help you not to be in big problems. Furthermore, PipSafe helps you to select a nice and reliable broker. We are as a provider of Forex cashback service due to having a close, continuous relation and contacts with other Forex brokers which received their representative. What is more, we will analyses them carefully and you can have the results and know more about it in our website.
Some important points about the regulation of various forex brokers
At the moment, there are lots of regulatory and financial institutions around the world, who are monitoring the activities of Forex brokers so as to have a transparent and dynamic supervising to confirm their efficient activities.
The most popular and big regulatory agencies on Forex brokers
Financial Regulation Agency (FRA)
On the whole, having a valid regulation is really important for Forex brokers which shows at least condition for their activities in the global area but by and large there is no special reason for trusting one hundred percent to any brokers. Moreover, for confirming this issue that there are lots of fraud brokers which have different and colorful regulations and many traders have faced a lot of problems so far.