Brexit referendum – I can't overemphasize how important this vote is for the markets. Let me just quote from two public figures. IMF head Christine Lagarde last month warned that if Britain voted to leave, the impact would range from "pretty bad to very, very bad." Finnish finance minister, Alexander Stubb, said there would be "economic mayhem." He feared it could be "the Lehman Brothers moment of Europe."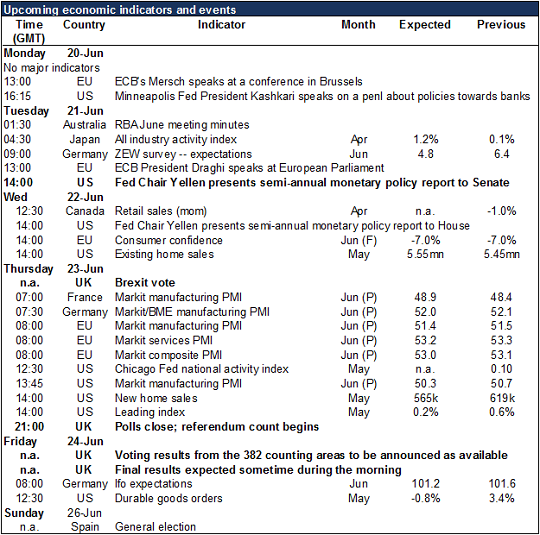 There would certainly be, shall we say, market turbulence. In the first case, the pound would plunge. The euro too would come under pressure, I expect. Funds would flow out of these currencies and into the dollar. The safe-haven JPY and CHF would probably come under upward pressure, although the Swiss National Bank has already warned that they'd intervene. Stock markets would be sharply lower too, I imagine, while gold would probably get a boost.
The direct economic impact is really the least of the problems resulting from Brexit, though. Central bank intervention can help the markets to survive the initial shock. UK and EU trade may suffer, but it will probably just mean slower growth, not depression. The big, long-lasting problem is the implication for the European project, the "ever closer union" that the EU is pledged to pursue.
Frank-Walter Steinmeier, foreign minister, told a conference last week that if Britain leaves, "the EU will find itself in a deep crisis…It would require concerted efforts to ensure that . . . a decades-long, successful integration effort does not end in disintegration." Euroskeptic parties in the Union's heartland, such as France, Germany and the Netherlands, would get a boost and perhaps demand their own referendum. In fact, the reverberations might be heard as early as three days later, on Sunday, when Spain holds a general election. That's why I think the euro would be hurt as well as the pound, although certainly not as much.
So far the signs aren't good. The polls were showing a majority in favor of Brexit up until the weekend.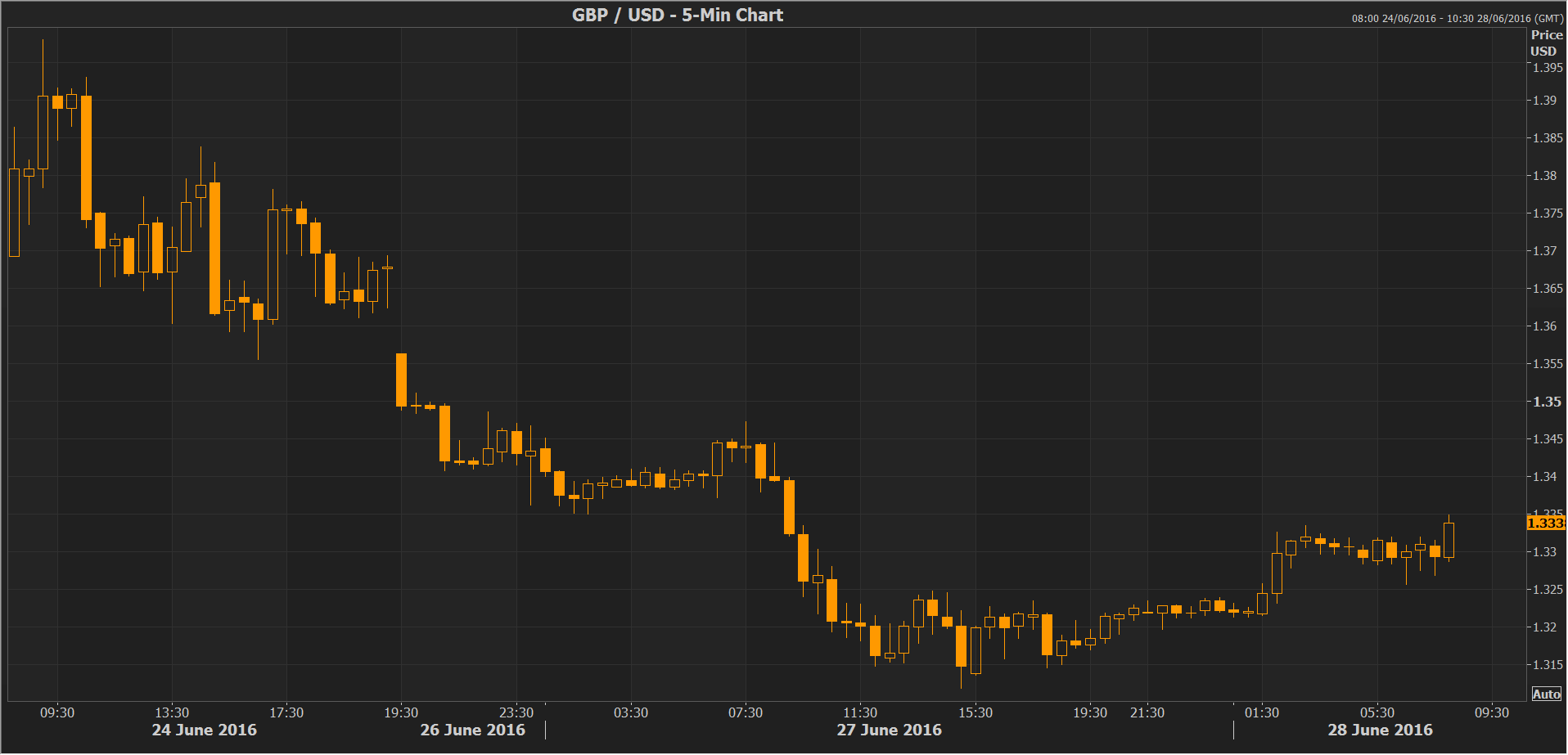 The polls aren't perfect, though. Remember the 2015 UK general election, when all the polls unanimously predicted a hung Parliament but in the event the Conservatives won so many seats that they didn't even need a coalition? Or the Scottish independence referendum? The polls failed to predict that result accurately, too. Unfortunately, a lot of work since then has gone into correcting for those errors, so the polls may be more accurate now.
Source: Fxprimus Forex Broker (Review and Forex Rebates up TO 85%)
---
Categories :
---
Tags :
Brexit referendum
chf
EU trade
forex bonus without deposit
Forex Broker
forex broker bonus
forex learn
forex learning
forex learning pdf
forex tutorials for beginners pdf
FXPRIMUS Forex Broker
how to trade forex for beginners pdf
JPY
learning forex trading pdf
---