Crude Oil Forecast December 29, 2015, Technical Analysis
The light sweet crude market fell during the course of the session on Monday, testing the $38 level for resistance. The resistance area extends to at least the $40 level, and as a result we have no interest whatsoever in buying. On top of that, the market is in a massive downtrend and begin with, so we believe that the sellers are still very much in control. The $36 level below is supportive, but given enough time we feel that this market should break down. After all, the US dollar is fairly strong at the moment, and demand for crude oil is very low. We are still extracting more than 2 million excess barrels a day out of the ground, and as a result the market will continue to be bearish overall in our opinion. In fact, we believe that any attempt to rally will be squashed rather quickly.
Oil Chart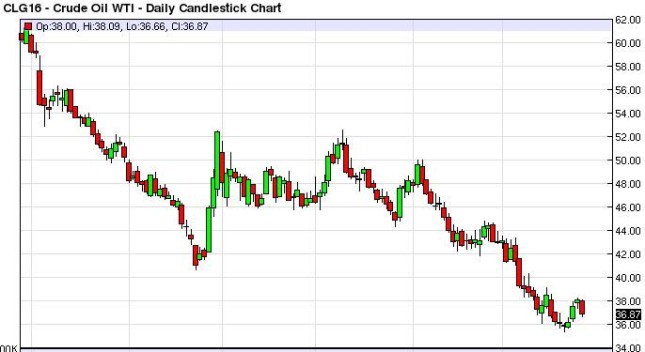 Brent
Brent markets fell during the day on Monday as well, which of course isn't much of a surprise. The $38 level offered quite a bit of resistance in this market, and it appears that we are now reaching towards the $36 level which was the most recent low. The market should continue to go even lower than I, so therefore we feel that selling is the only thing you can do. The $40 level above should be a bit of a ceiling in this market, and we believe that the market will not only break down below the $36 level, but continue to go much lower than that, perhaps even as low as $30 given enough time.
We have no illusion that the market is going to go down in a straight line, so we recognize that volatility will probably be the case going forward. On top of that, you have a very illiquid holiday time markets, so sudden burst in one direction or the other could happen, followed by a complete turnaround. Because of that being the case, we actually prefer to trade CFD markets and options markets, as opposed to the straight futures contracts.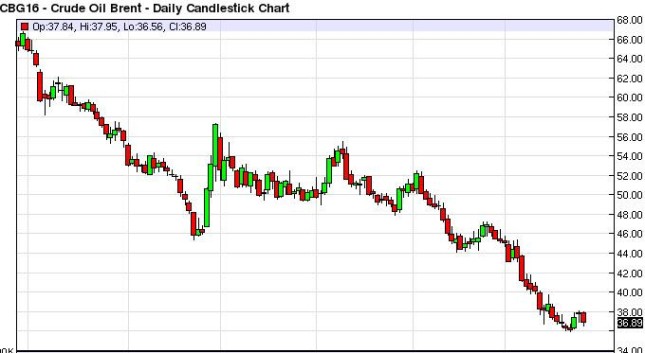 Source:Fxempire
---
Categories :
---
Tags :
CFD markets
Oil
Oil News
---