Crude Oil Technical Analysis – The WTI Crude Oil markets fell during the course of the session on Friday again, as we are now below the $41 level. This is a market that continues to struggle overall, because quite frankly demand just isn't there. We had a larger than anticipated gain in the crude oil inventories number during the course of the week, and that of course isn't helping the situation either. With this being the case, it looks as if we will continue to grind lower and I think $40 at this point in time is almost a given. If we can break down below there, we then will more than likely reach towards the $36 level. Nonetheless, a bounce anywhere near the $40 level should just simply offer value for sellers on the bounce. I have no interest in buying this market at all as it looks extraordinarily soft.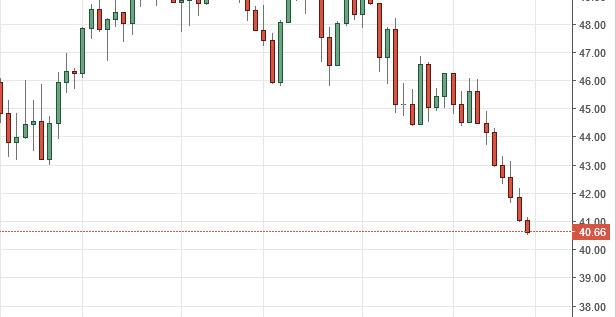 Brent
Brent markets initially tried to rally during the course of the day on Friday, but turned right back around to form a shooting star. The shooting star sits just above the $42 handle, and as a result it's likely that the $42 level could offer a bit of support, but I believe that break down below there we will try to grinder way down to roughly $38. Brent markets tend to be much more sensitive to the European Union and the United Kingdom, and that of course is not where you want to be exposed to at the moment as both of those economies are of the question mark at this point. With this, I believe that rallies continue to offer selling opportunities, and the market should continue to go much lower.
Any rally at this point in time has to be thought of as a bit of a "dead cat bounce" more than anything else, and I believe at this point in time that the $46 level above is essentially a "ceiling" in this market, and with this being the case it's only a matter of time before sellers reenter yet again.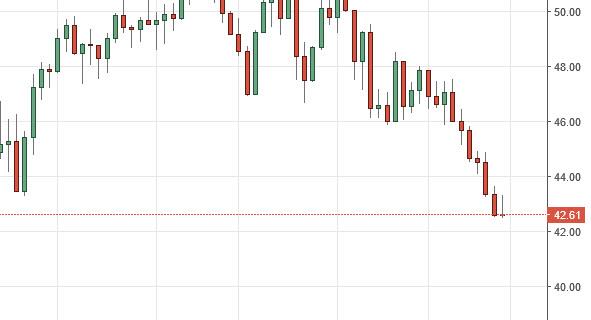 Source: FXEMPIRE
---
Categories :
---
Tags :
Brent
Crude Oil
Crude Oil Technical Analysis
Technical analysis
WTI Crude Oil
---