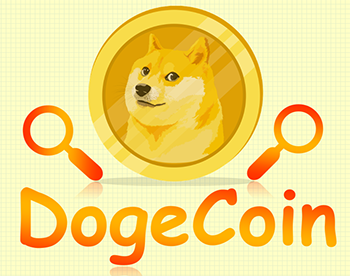 What is Dogecoin?
Dogecoin is one of the most popular cryptocurrencies in the world, influenced by a person named Elon Reeve Musk. This cryptocurrency was introduced in late 2013 and quickly gained popularity in the crypto community. Dogecoin is a peer-to-peer payment system that is primarily used for humanitarian and philanthropic purposes. This currency uses Litecoin codes and proof of work algorithm.
The proof of work mechanism eliminates the possibility of tampering with the blockchain and prevents the node from approving the modified version of the block. In other words, nodes can detect the manipulation of the hash value generated by PoW. In general, Dogecoin has four main uses: rewarding, participating in charitable activities, and using it as a way to transfer money or pay and trading.
This token can be used to reward users who produce useful content for reddit and Twitter websites. Each person puts some Dogecoin in the robot wallet designed for the Reddit site and pays Dogecoin writers if needed. As mentioned, this cryptocurrency is used for humanitarian purposes, for example, participating in the water supply project to remote areas of Africa or participating in the X space project owned by Elon Reeve Musk can be mentioned for this purpose.
Who invented this crypto?
Billy Marcus and Jackson Palmer are considered the creators of this cryptocurrency. If you look closely at the logo of this currency, you can see that the logo featured a picture of a Shiba Ino dog. Therefore, the name of this coin is inspired by this dog.
At the beginning, Billy Marcus started working on the process of mining a popular cryptocurrency named Bitcoin. He eventually met Jackson Palmer through a chat room. This acquaintance led to the development of an alternative cryptocurrency to Bitcoin.
What are its advantages over Bitcoin and other Altcoins?
Before examining the benefits, we need to answer this question: What distinguishes Dogecoin from other cryptocurrencies? Billy Marcus and Jackson Palmer originally built the crypto based on Luckycoin, which used a random reward system for block miners. In March 2014, the system became a fixed reward system for creating blocks. Luckycoin is based on the Litecoin system, which uses the Scrypt algorithm to hash.
As a result, devices that mine Bitcoins cannot mine Dogecoin because the Bitcoin mining algorithm is SHA-256. Accordingly, the most important difference between these two cryptocurrencies in the Scrypt and SHA-256 algorithms is that Scrypt requires other computing resources apart from the processor unit. Currently, Bitcoin and Ethereum use a multi-layered transaction system with low transaction speeds and high transaction costs.
Dogecoin has the potential to increase the transaction speed of the main layer and minimize their cost by moving transactions to the second layer. In addition, the top two currencies in the market (Bitcoin and Ethereum) each face different challenges. The main problem with Bitcoin is scalability, which has recently been addressed through the Taproot update. In addition, the high transaction fees in the Ethereum network are annoying; so some users have turned to other alternatives like Dogecoin.
Ethereum developers have also released an update that addresses this issue, but this update is not expected to be completed soon. It should be noted that Elon Reeve Musk, who is referred to as Doge's father, believes that a new update is on the way. According to him, this update will speed up transactions and make network even cheaper. It is clear to everyone that Elon Musk's support has led to a sharp rise in the price of this coin. Elon Reeve Musk had previously suggested an update to the currency that would make it a "global currency."
Disadvantages and challenges
Despite the positive aspects, this protocol also has negative aspects. In the following, we will point out some of its disadvantages and challenges. One of the main challenges of this cryptocurrency is that network updates are infrequent. According to the reports, there have been no significant updates on its Github recently. Another major challenge and disadvantage of this currency is its limited supply.
With large supply, this currency has a better chance of becoming a public currency, although its potential for investment is low. The technological progress of this token after the withdrawal of Jackson Palmer is completely unknown. Currently, the development team consists of three main developers and is not so big as Bitcoin, Ethereum, and Cardano.
Will its value hit $1?
To date, Dogecoin has had many ups and downs and is currently one of the most volatile coins on the market. Considering all the aspects and the growing trend of Bitcoin and Ethereum, raising the price of DodgeCoin to $ 1 is not a pipe dream. However, various factors influence the price of Dogecoin. Technology is one of these influential factors. Dodgecoin needs to improve its technology to become a stable coin.
The Dogecoin Foundation, made up of Billy Markus and Max Keller, has made decisions to promote the currency. Recently, Vitalik Buterin has been selected as the foundation's crypto consultant and representative. With such an experienced and powerful team, a bright future is no longer a dream.
Dogecoin active community at a glance
Despite many technical problems and drawbacks that exist in the former technology, this cryptocurrency still enjoys the support of its fans. On social media, the coin also enjoys the support, and fans constantly recommend it to others. Reddit is one of the platforms where the currency community is very active. Fans of DodgeCoin believe that buying this currency is better than Bitcoin or other currencies. Tik Tok is another popular DodgeCoin platform. This application is a platform for sharing short videos, which has boosted the price of Dogecoin.
Furthermore, the influence of celebrities like Elon Musk, Snoop Dogg, Mark Cuban, Kevin Jonas and Gene Simmons on this cryptocurrency should not be overlooked. Although Elon Reeve Musk has been more influential than others, the support of these people has strongly influenced the price of this currency. All these efforts and activities promise a bright future for this cryptocurrency.
Source: The Pipsafe Team