Dollar FX Pairs at Key Levels Ahead of Fed Interest Rate Decision – The USD is unwinding some of its moves from yesterday, with the EURUSD back above 1.20000 and GBPUSD back above 1.36000. Trading overnight was sluggish but some pairs are at decisive levels, with the AUDUSD back above 0.75000 and NZDUSD back above 0.70000, as New Zealand jobs data came in largely as expected. The market is awaiting the FOMC Monetary Policy Statement and Rate Hike this evening, with a hawkish hold expected. After falling yesterday, Indices rebounded late in the US trading session but Asian indices are lower again this morning. Gold has bounced off support close to the $1300.00 level.
UK Markit Manufacturing PMI (Apr) came in at 53.9 v an expected 54.8, from 55.1 prior, which was revised down to 54.9. This miss sent the data point to a seventeen-month low, continuing to soften from the high created in December at 58.2. This is despite a beat in the previous two readings. Seasonally, Q1 is a time where this data point has tended to weaken over the last few years. Slower output growth was a factor cited in the weakening number, despite stronger new order inflows, strengthening job creation and demand. Also released at this time were UK Mortgage Approvals (Mar) which came in at 62.914K, softer than the 63.000K expected and down against a previous reading of 64.000K, which was revised down to 63.781K. GBPUSD fell from 1.37308 to 1.36661 after the data release.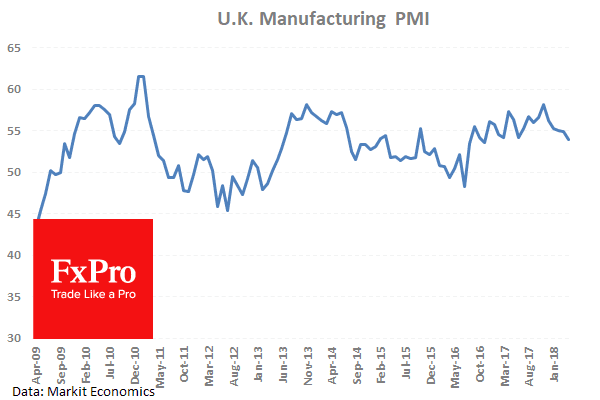 Canadian Gross Domestic Product (MoM) (Feb) was 0.4% against an expected 0.3%, from -0.1% prior. This data shows that growth remains in expansion and is turning higher from last month's low. USDCAD fell from 1.38667 to 1.38312 after being moved by this release.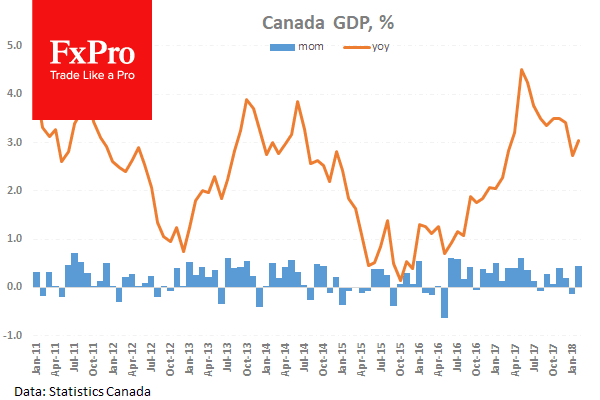 US ISM Prices Paid (Apr) came out at 79.3 against a consensus of 78.3, from a previous reading of 78.1. This shows a continued increase in the cost of goods and services. ISM Manufacturing PMI (Apr) was also out at this time coming in at 57.3 against an expectation of 58.4, from 59.3 prior. This number is falling after reaching a high of 60.8 in February. Finally, Construction Spending (MoM) (Mar) was down at -1.7% against an expected 0.5%, from the previous reading of 0.1%. EURUSD fell from 1.20200 to a low of 1.19810 following the data release.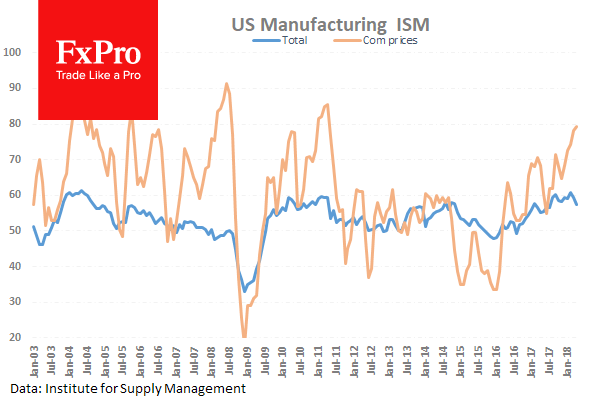 EURUSD is up 0.09% overnight, trading around 1.20021.
USDJPY is down -0.09% in early session trading at around 109.765.
GBPUSD is down -0.06% this morning, trading around 1.36047.
Gold is up 0.41% in early morning trading at around $1,309.10.
WTI is unchanged this morning, trading around $67.50.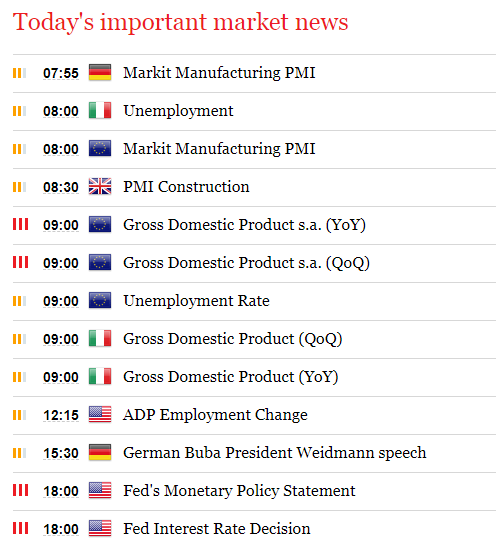 Source: Fxpro
Receive Fxpro Rebates 4.25(Majors) 6.8(Minors) USD Per lot
---
Categories :
---
Tags :
Dollar FX Pairs
---