ECB Meeting, OPEC Meeting, US Nonfarm Payrolls, PMIs – A busy week – it starts out slow with the US and UK on holiday Monday, but by the end of the week, an ECB meeting, an OPEC meeting, the US nonfarm payrolls and the rest of the May PMIs should present plenty of trading opportunities!
Not that anything is likely to happen at these meetings. The ECB is widely expected to keep its policies unchanged. We may hear some explanation of the limits on the negative rate policy that ECB VP Constancio mentioned last week. In that respect, we are likely to hear more pleas for EU governments to boost growth by reforming economies. This wouldn't be new; there have been several ECB meetings when there was no action. Note though that EUR/USD has fallen following five of the last eight ECB meetings. We could see a similar knee-jerk reaction again even in the absence of any change in policy, although much will depend on the result of Tuesday's EU CPI (see below).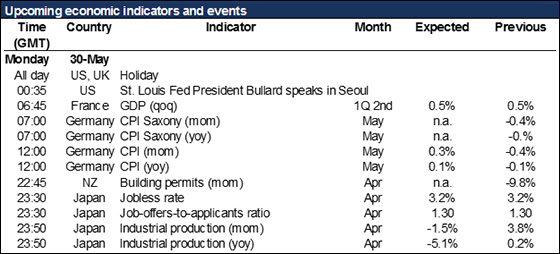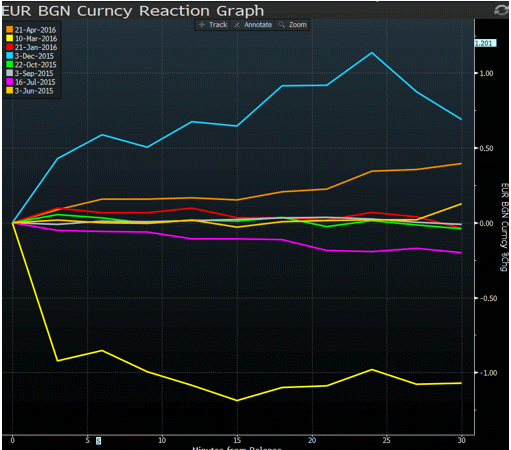 OPEC meanwhile is barely functioning. Saudi Arabia appears to have given up on OPEC, and OPEC without Saudi Arabia can't function as a cartel, because there are no other members able (or willing) to adjust output to balance supply with demand. The most they can hope to accomplish at this meeting is to elect a new Secretary General. I don't think anyone has any illusions about the possibility of a new agreement to restrict oil production. Nonetheless, the absence of any agreement could be negative for oil prices and therefore for oil currencies, such as CAD.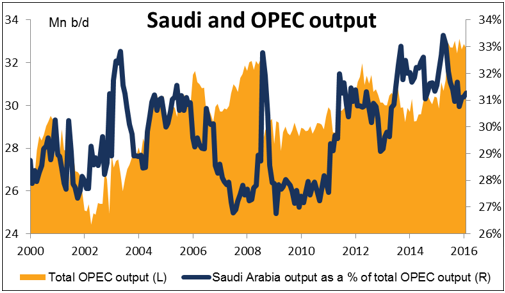 Source: Fxprimus Forex Broker (Review and Forex Rebates Up to 85%)
---
Categories :
---
Tags :
forex bonus without deposit
Forex Broker
forex broker bonus
forex learn
forex learning
forex learning pdf
forex tutorials for beginners pdf
FXPRIMUS Forex Broker
how to trade forex for beginners pdf
learning forex trading pdf
OPEC
OPEC Meeting
---