ECB meeting, OPEC meeting – A busy day in Vienna today with both the ECB meeting and the OPEC meeting taking place there!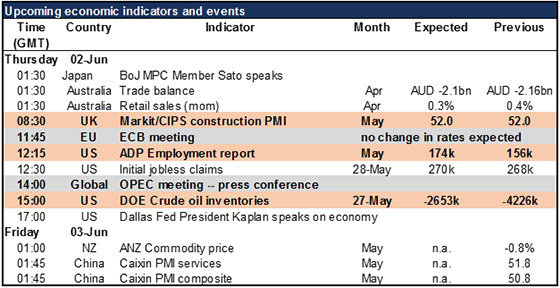 First up is the UK construction PMI. Ordinarily I'd say that if it's unchanged, as the market expects, it could serve to support GBP, but since yesterday's better-than-expected manufacturing PMI didn't do anything to support the currency, it looks to me like the market isn't paying much attention to the PMIs. Rather, it's all on the polls and Brexit fears now that the polls are showing a surge in support for the "Leave" side. In that case, GBP may keep falling until the next poll comes out showing an improvement in the "Remain" share of the vote.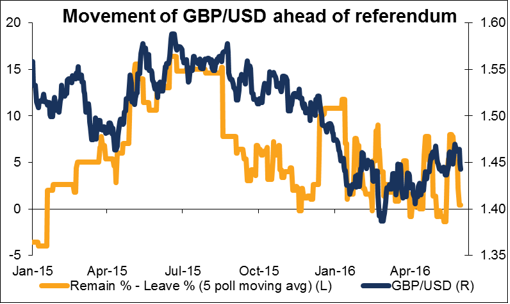 The ECB meeting is likely to be a non-event in terms of new policies, but that doesn't mean it's a non-event for the markets. The Governing Council has some reason to be modestly pleased with itself. The Eurozone economy overall is expanding at a reasonable pace, deflation is no longer a big threat, and the supply of credit is slowly increasing. Given that a lot of the effect from the major easing moves in March have yet to be seen, it makes sense for them to take some time and wait and see how things develop. A new set of staff projections will be released; these could see a modest improvement in the growth forecast for this year. Higher oil prices also mean that they could raise their forecasts for inflation a bit. That would probably be positive for the euro.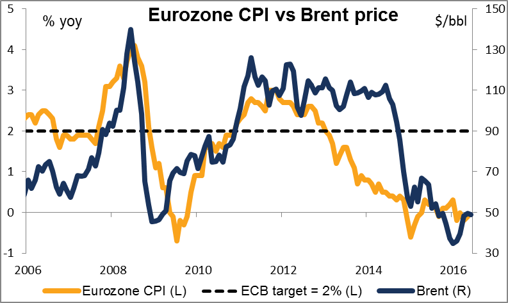 Source: Fxprimus Forex Broker (Review and Forex Rebates Up to 85%)
---
Categories :
---
Tags :
ECB meeting
forex bonus without deposit
Forex Broker
forex broker bonus
forex learn
forex learning
forex learning pdf
forex tutorials for beginners pdf
how to trade forex for beginners pdf
learning forex trading pdf
OPEC Meeting
UK construction PMI
---