EU CPI, Japan CPI, Japan Tankan – The focus today shifts to Japan, where several important indicators are coming out overnight. The key one of course is the tankan, the Bank of Japan's short-term survey of economic conditions. It's expected to show a deterioration in sentiment, both among large manufacturers and non-manufacturers. This is the natural result of the strengthening of the yen, which went from around 113 in mid-March to 106 mid-June. That might be offset to some degree by the postponement of the consumption tax hike. Companies are expected to have raised their forecast for capital spending, as is usual at this point in the Japanese fiscal year, which begins in March (usually companies start out cautious, then get more expansive as the year goes by). However, the upward revision appears to be smaller than usual.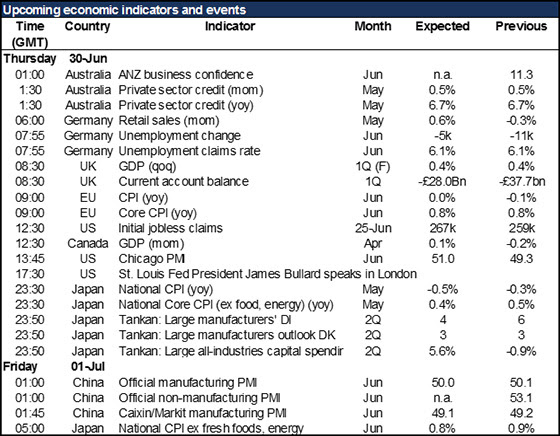 Taken as a whole, the tankan may show that companies remain cautious and concerned, and certainly this month's events won't encourage them. Net net, the survey could prove negative for the Tokyo stock market, which would tend to be – but not certainly – positive for the yen.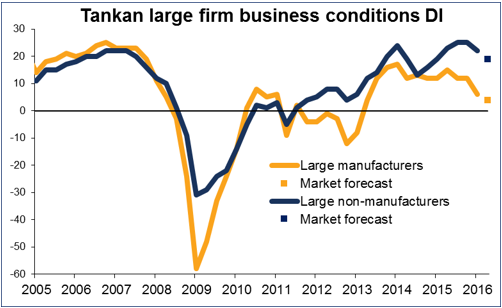 Of course, the opposite might happen if people think that weaker conditions make it more likely that the Bank of Japan will increase its monetary stimulus. In that respect, the Japanese CPI, which will be announced at the same time as the tankan, may color investors' perceptions of and reaction to the tankan. The CPI figures are expected to be bad. Japan has lots and lots of different ways of calculating inflation, but nonetheless most of them are expected to show that inflation slowed – or deflation worsened – in the latest month. That should be JPY-negative, especially if combined with a weak tankan.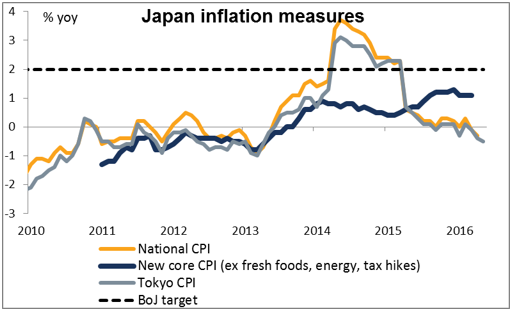 Source: Fxprimus Forex Broker (Review and Forex Rebates Up to 85%)
---
Categories :
---
Tags :
EU CPI
forex bonus without deposit
Forex Broker
forex broker bonus
forex learn
forex learning
forex learning pdf
forex tutorials for beginners pdf
how to trade forex for beginners pdf
Japan CPI
Japan Tankan
learning forex trading pdf
---