[text]
EUR/JPY Fundamental Analysis (2015.08.10)
The EUR/JPY added 14 points as the Japanese yen eased on worrisome data from China and Japan where the current account missed expectations.  The euro is trading on a negative bias after limited data on Friday showed that Germany's industrial production logged its biggest fall in ten months and exports dropped for the first time in five months in June, signaling weak growth for the second quarter.
Industrial production dropped unexpectedly by 1.4 percent month-on-month in June, which was the biggest fall since August, when it declined 2.8 percent, provisional data from Destatis revealed Friday.This morning Japan posted 12 straight monthly balance of payments gains in June, taking the half-year surplus to its highest in five years as overseas income and tourism receipts prospered.
June's current account surplus was 558.6 billion yen Ministry of Finance data showed on Monday, compared with a median forecast for a 773.6 billion yen.The gain was driven by a rising primary income surplus, which measures profits from investment abroad, and a gain in the travel account due primarily to growth in tourist numbers on the back of the weak yen.
EUR/JPY Chart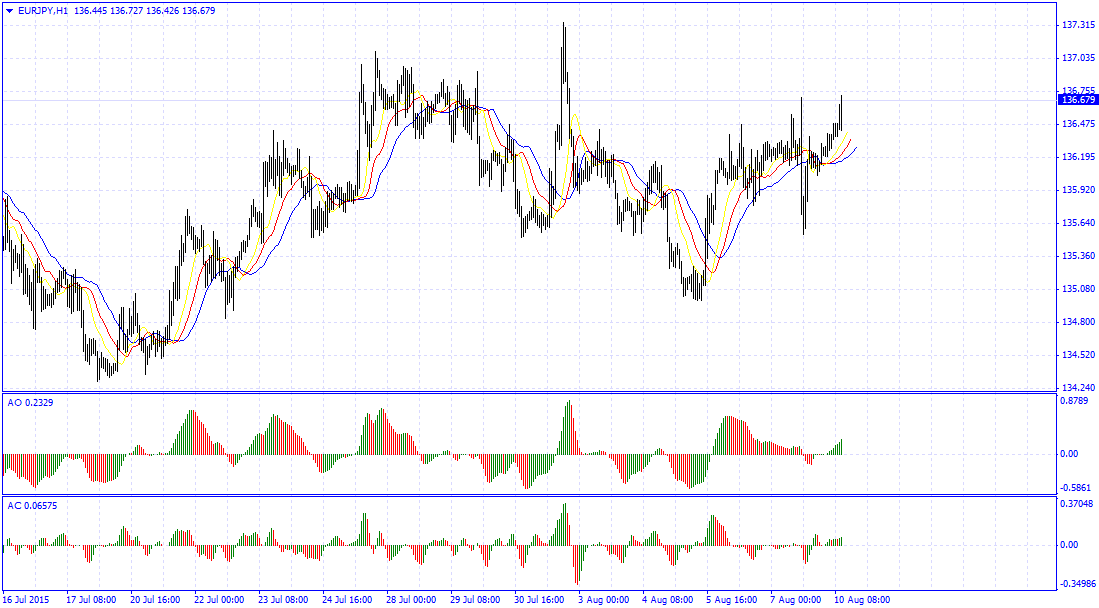 [/text]
---
Categories :
---
Tags :
binary options demo account
eur
eur/jpy
JPY
---