[text]
EUR/USD Fundamental Analysis (2015.06.24)
The EUR/USD tumbled almost 100 points getting little support from better than expected reads in Eurozone and German manufacturing PMI numbers. The Greek situation continues to weigh on the markets with Greek politicians saying the decision is in the hands of the Eurozone, while Eurozone finance ministers try to understand the new proposals. At the same time Greece's parliament is indicating that they will not support the new agreement. The euro is trading at 1.1244.
The eurozone economy revived toward the end of the second quarter despite the threat of a Greek debt default and exit from the currency area, as surveys of purchasing managers recorded a pickup in business activity in June following two months of slowdown.
A European Commission survey of consumer confidence released Monday similarly indicated that a standoff between the Greek government and its international creditors over the terms of its bailout hadn't impaired growth in the wider eurozone.
To avert a default and possible exit from the eurozone, Greek Prime Minister Alexis Tsipras must sell Germany's chancellor, Angela Merkel, on his plan to fix Greece's finances. Then he needs to persuade Vasilis Chatzilamprou. But the lawmaker from Tsipras's left-wing Syriza party said he was in no mood for submission.
"We cannot accept strict, recessionary measures," Chatzilamprou said at the Resistance Festival, an annual gathering of Greece's far left. It was after midnight Sunday, and the weekend festival was winding down. "People have now reached their limits."
EUR/USD Chart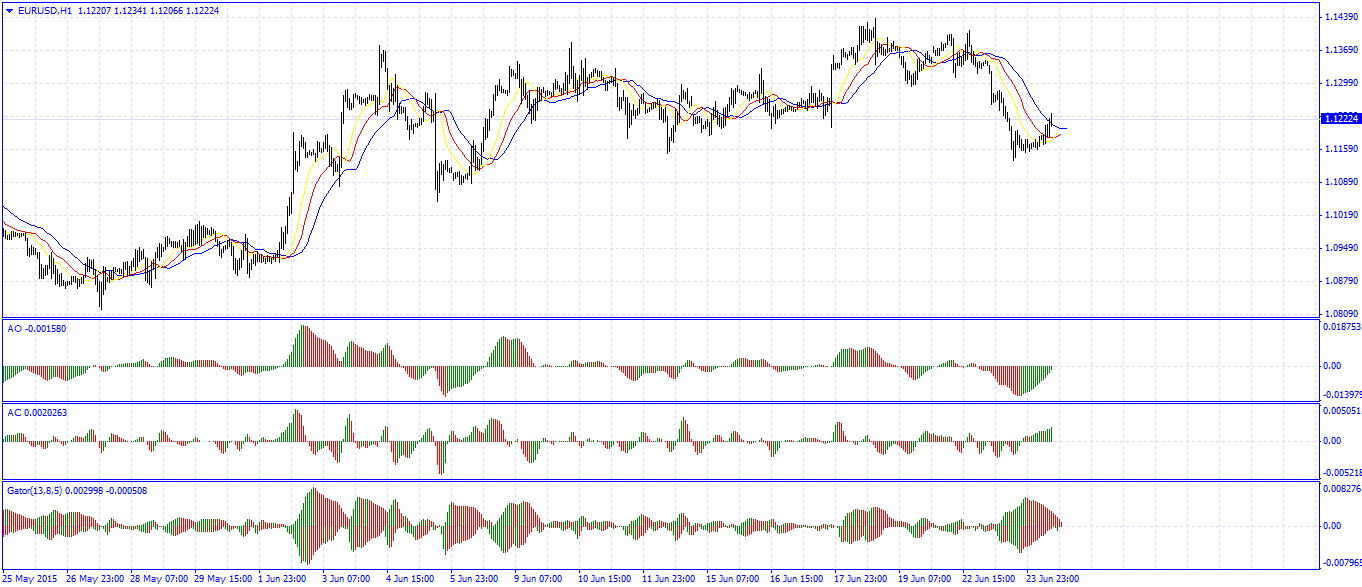 Source: FXEMPIRE
[/text]
---
Categories :
---
Tags :
EUR/USD
EUR/USD News
EURO
EURO News
Eurozone
eurozone economy
---