EUR/USD pair – The EUR/USD pair initially tried to go higher on Monday, but turned back around to form a slightly negative candle. The area just below the 1.12 level is massively supportive, and as a result it makes sense that the pair essentially just stopped in this area. The market breaking above the top of the candle for the session on Monday would be reason enough to start buying, so I think that the market moving up there would bring in a lot of buyers. On the other hand, if we break below the 1.1150 level, the market should reach towards the 1.10 handle sooner or later.
EUR/USD Chart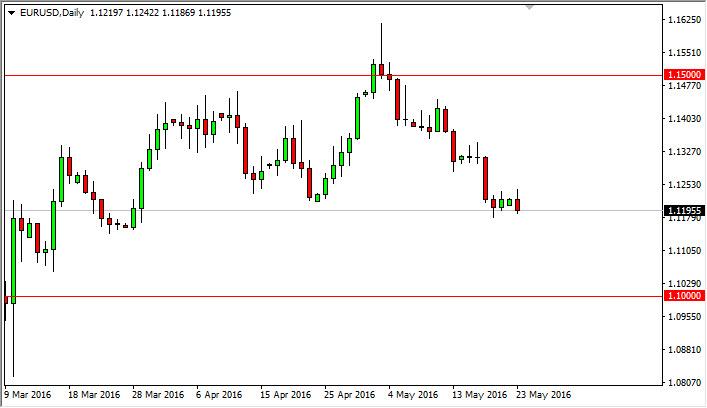 EUR/USD Intraday: under pressure.
Pivot: 1.1255
Most Likely Scenario: short positions below 1.1255 with targets @ 1.1175 & 1.1140 in extension.
Alternative scenario: above 1.1255 look for further upside with 1.1290 & 1.1325 as targets.
Comment: the RSI lacks upward momentum.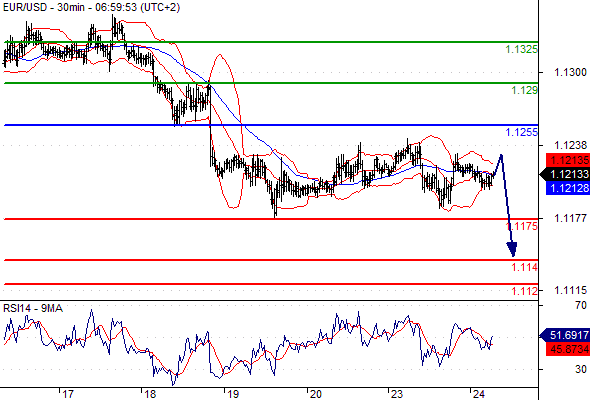 It's the Aussie and euro feeling the pressure at the start of the European session and for very different reasons. The Aussie has reacted to comments from RBA Governor Stevens, where he talked in more detail about the continued low inflation outlook, with indications that he expects this to persistent for foreseeable future. This has given some life to expectations of further rate cuts, hence the push towards the 0.7060 level as we enter the European session. Meanwhile, the euro appears to be finding the going tougher as the dollar becomes more confident regarding the prospects of a tightening of rates as early as June. Furthermore, ahead of the main G7 meeting later this week, investors are becoming more cautious of going long the yen vs. the USD, even though the indications from this weekend's meeting of finance ministers and central bank governors suggested there was a wide gap between the US and Japan on the appropriate response.
With less than a month go to until the EU referendum in the UK, BoE Governor Mark Carney appears before the UK Parliamentary Treasury Committee today. He's been in some hot water in recent weeks for appearing to favour remaining in the EU, which does not fit with the Bank's remit of independence and impartiality. Expect him to have a tough time of it. Meanwhile, the currency appears to be gaining more confidence that the result will be a win for the 'remain' camp, but the result is far from a done deal at this point in time. As such, we're likely to see sterling continuing to take greater notice of polls in the coming days.
Source: FXEMPIRE AND FXPRO
---
Categories :
---
Tags :
EUR/USD Chart
EUR/USD Forecast
EUR/USD pair
---