[text]
EUR/USD Technical Analysis
The EUR/USD pair broke higher during the session on Thursday, using the 1.05 level as a springboard. We ultimately believe that the market will sell off again, and about the 1.05 level is minor support at best. We believe that resistive candles above will be nice selling opportunities in a marketplace that is most certainly bearish, especially considering that the US dollar is so heavily favored. At this point time, we still expect to see this pair go down to the parity level, and believe that longer-term traders are simply holding onto heavy positions to the downside.
EUR/USD Chart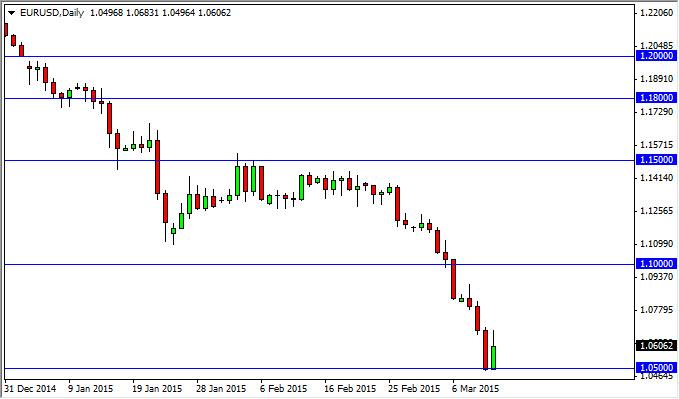 EUR/USD Intraday: the bias remains bullish.
Pivot: 1.0555
Most Likely Scenario: Long positions above 1.0555 with targets @ 1.07 & 1.0775 in extension.
Alternative scenario: Below 1.0555 look for further downside with 1.0495 & 1.043 as targets.
Comment: The pair has broken above a declining trend line and stands above its support.
EUR/USD CHart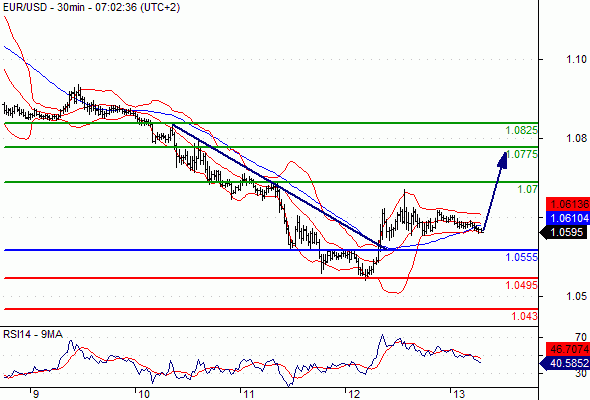 FxPro and fxempire
[/text]
---
Categories :
---
Tags :
eur
eurusd analysis
Forex News
usd
---