FBS Broker News. New Tether (USDT) payment method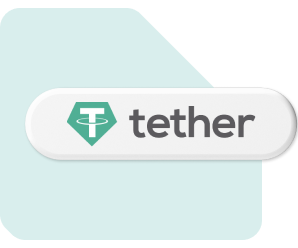 Amazing news: new Tether (USDT) payment system added. Now all FBS traders can use Tether wallets for deposit operations. Fantastic update, right? Learn more details about the new payment method and try it out yourself!
About FBS-FBS Broker News
FBS is an international broker with more than 150 countries of presence. 16 000 000 traders and 410 000 partners have already chosen FBS as their preferred Forex company.To provide the best customer experience FBS organizes seminars and special events, providing its clients with training materials, cutting-edge trading technologies and latest strategies on the Forex market. Both newbie and professional traders will find these sessions useful.
FBS was founded in 2009 and since then received numerous international awards: the Best FX IB Program, Best FX Broker Indonesia, Best Forex Broker Southeast Asia, Best Forex Broker Thailand, Best International Forex Broker, Best Customer Service Broker Asia 2016, Top IB Program 2016, Highly Recommended Broker Insurance Company in Indonesia of the year, Best Forex Brand, Asia 2015, Best Safety of Client Funds Asia 2015, Best broker in Asia-Pacific region 2015, Best broker in the Middle East, Most Transparent Forex Broker – 2018, Best Forex Trading Account 2018, Best Copy Trading Application Global – 2018, Best Forex Broker Asia-2018, Best Investor Education – 2017, Best FX IB Program – China 2017, the Most Progressive Forex Broker Europe 2019, Best Forex Broker Vietnam 2019.
---
Categories :
---
Tags :
---