FOMC, BoJ Meetings – So far, following the Brexit vote the central banks have taken their cue from the Chinese philosopher Lao Tzu, the founder of Taoism, who said "by doing nothing, everything is done." This was the attitude of the Bank of England two weeks ago, the ECB last week and looks likely to hold sway at the Fed this week, and possibly the Bank of Japan too. The more markets rally and the immediate post-Brexit turmoil recedes, the less the central banks need to hurry. 
The  – the so-called "fear gauge" – has collapsed since the Brexit vote,falling to less than half of where it was the day after the vote and the lowest level since Aug. 2014. Clearly the turmoil that was expected in the wake of the vote hasn't arrived – yet, at least – and so policy makers probably feel no urgency to take immediate action. The Bank of England is content to wait until they have updated forecasts next month before making any moves, and if they can wait, then the other central banks probably can, too. Certainly ECB President Draghi seemed more worried about Italian banks than about Brexit.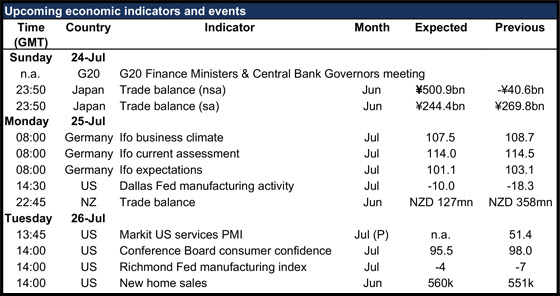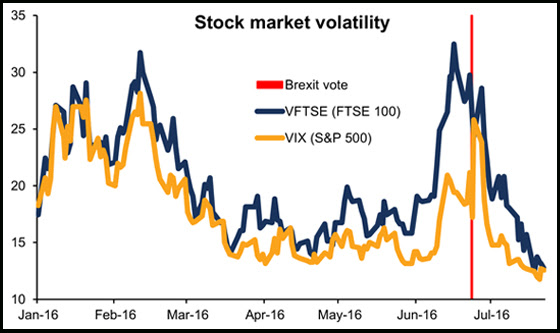 The exception might be the Bank of Japan, the central bank that has the biggest question mark over its head.As the national CPI continues to show deflation, the Bank's pledge to get inflation back to 2% "at the earliest possible time" is beginning to sound like Chiang Kai-Shek's annual vow to retake the mainland. People are losing confidence in the Bank's ability to meet the target at all. As a result, some analysts expect the BoJ to increase its stimulus at this Friday's meeting, perhaps by increasing its purchases of Japanese government bonds or exchange-traded funds and/or by a further cut in rates deeper into negative territory. Personally, I expect that with risk aversion diminishing and USD/JPY bouncing back up, the BoJ is likely to stand pat. That could send USD/JPY back down somewhat.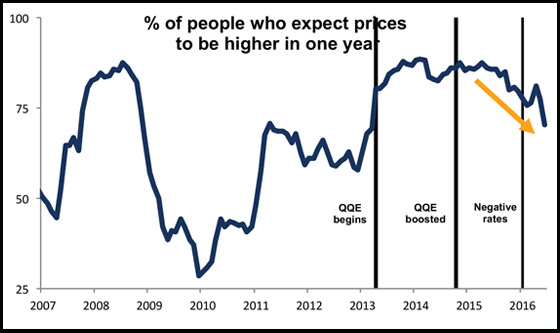 Source: Fxprimus Forex Broker (Review and Forex Rebates Up to 85%)
---
Categories :
---
Tags :
Bank of Japan
BoJ Meetings
Chiang Kai-Shek's
FOMC
forex bonus without deposit
Forex Broker
forex broker bonus
forex learn
forex learning
forex learning pdf
forex tutorials for beginners pdf
how to trade forex for beginners pdf
learning forex trading pdf
USD/JPY
VIX index
---