Forex Daily Analysis – Yesterday, US president Trump signed to formalise Steel and Aluminium Tariffs with notable exemptions for Canada and Mexico, subject to NAFTA progress. There were also hints that exemptions would be extended to key allies.
Tensions on the Korean Peninsula have eased of late, with North and South Korea sending a joint team to the recent Winter Olympics, which has led to bilateral talks this week. Significant progress has been made, with the North Korean Leader agreeing to suspend nuclear weapon and missile tests. South Korean NSA Chung has met with President Trump in the White House and there is talk that a meeting between the President and North Korean Leader Kim may take place before May 2018. USDJPY has reacted to the Korean developments and moved higher from 106.165 to a high of 106.939. For markets, the key data release today is the US Nonfarm Payrolls and Average Hourly Earnings at 13:30 GMT.
The Eurozone ECB Deposit Rate Decision was left on hold at -0.4%, unchanged from the previous reading. The ECB Interest Rate Decision was also released and left unchanged at 0%. EURUSD moved higher from 1.23758 to a high of 1.24457.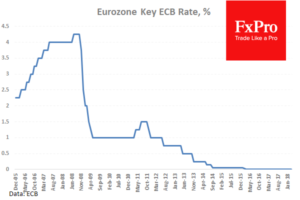 Canadian Housing Starts s.a. (YoY) (Feb) was 229.7K v an expected 216.6K, from 216.6K previously, which was revised down to 215.3K. This data shows an increase in the number of residential construction projects breaking ground and is the strongest reading for January and February since 2008. USDCAD fell to a low of 1.29032 before reaching a high of 1.29232 after the data release.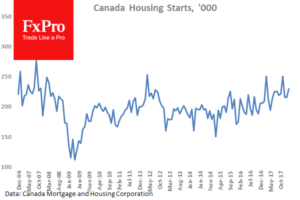 US Initial Jobless Claims (Mar 2) was 231K v an expected 220K, from 210K previously. Continuing Jobless Claims (Feb 23) was 1.870M v an expected 1.921M, from 1.931M previously, which was revised up to 1.934M.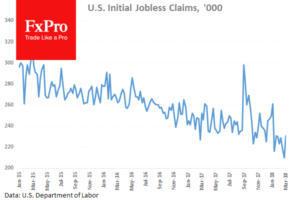 The ECB Press Conference and Monetary Policy Statement took place, with President Draghi making the following comments: Economic growth is set to expand by a faster pace than was earlier expected, underlying inflation is subdued and expected to hover around 1.5% for 2018. He said that the text that was removed from the Monetary Policy Statement must be taken into account and that the decision to remove it was unanimous. When asked about the US trade policy, he said he would not call recent exchanges on trade a war just yet. He said that policy continues to remain reactive rather than proactive and that global risks include deregulation. EURUSD sold off from a high of 1.24457 to a low of 1.23213 during and after his statements.
The Bank of Japan left Interest Rates on hold at -0.1% and maintained its 10-year JGB yield at 0.0%. The BOJ said that the Japanese economy is expanding moderately and it is keeping its assessment unchanged but is cutting its view on housing, with housing investment weaker.
EURUSD is up 0.06% overnight, trading around 1.23189.
USDJPY is up 0.50% in early session trading at around 106.724.
GBPUSD is unchanged this morning, trading around 1.38045.
Gold is down -0.22% in early morning trading at around $1,318.80.
WTI is down -0.22% this morning, trading around $60.18.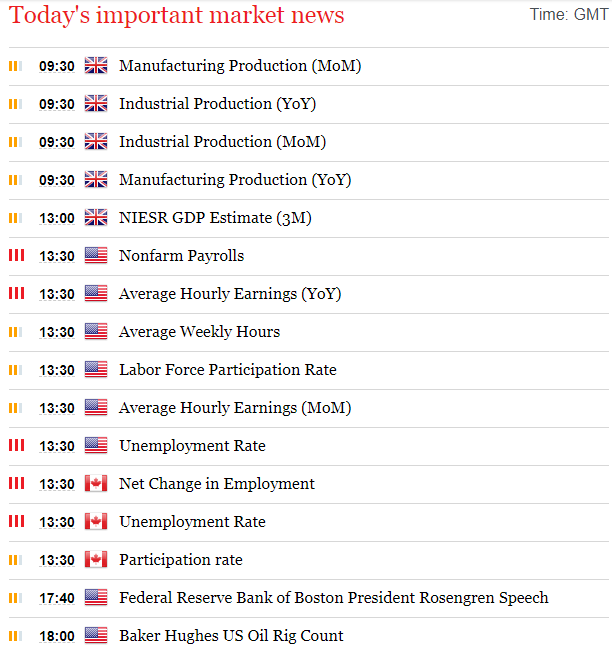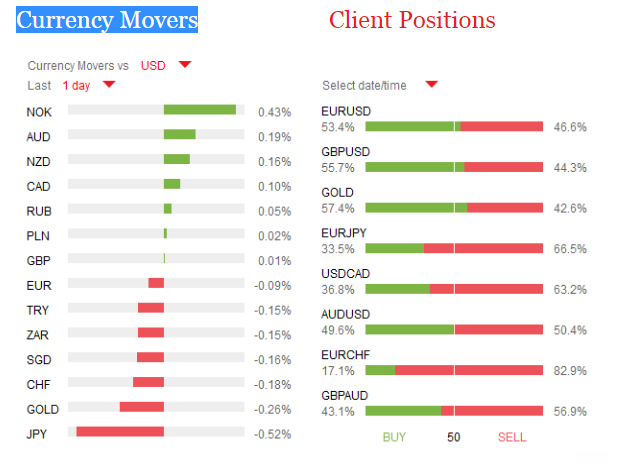 Source:Fxpro Broker
---
Categories :
---
Tags :
Eurozone ECB
US Initial Jobless
---