Forex Market Analysis (2016.03.04)
Source: Fxprimus Forex Broker (Review and Forex Cashback Up to 85%)
Friday, March 4th
13:30 GMT   US non-farm payrolls (Feb):It's NFP day! The biggest economic indicator of the month, as the market assumes that the Fed is looking closely at this indicator to judge whether to raise rates further.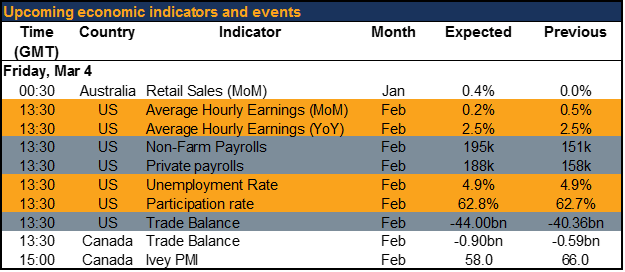 Personally, I don't think employment is much of an issue for them. Looking at their forecasts in December, they estimate the long-term level of unemployment to be 4.8%-5.0%. It's 4.9%, i.e., exactly at its long-term level. In other words, they think this is about as low as unemployment can go sustainably.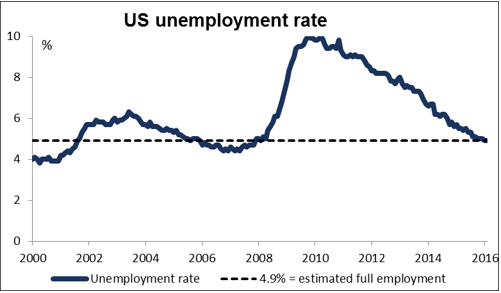 That means they've hit half their mandate – full employment – and should be focusing on the other half – stable prices. So in my view, the inflation data should be more important than the employment data. But people don't necessarily see it that way.
In fact, the unemployment rate could even go up as the labour market improves and draws more unemployed people back into work. That would be a normal response and nothing to get excited about. Some FOMC members have even raised the possibility that the NFP figure could start to fall as the labour market tightens and it gets harder for companies to find workers.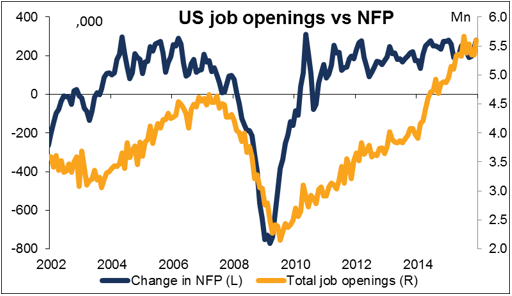 ---
Categories :
---
Tags :
forex bonus without deposit
Forex Broker
forex broker bonus
forex learn
forex learning
forex learning pdf
Forex Market Analysis
forex tutorials for beginners pdf
FXPRIMUS Forex Broker
how to trade forex for beginners pdf
learning forex trading pdf
---