[text]
Source : Exness Forex Broker 
Buy on a level breakthrough of 1.1288 with 1.1383 target. Stop loss = 1.1238.
Reason for the trading strategy
The euro continues to stay at the level of 1.13 in spite of a possible introduction of capital control by the Greek authorities in case of Greek default. Yanis Varoufakis, Greek Finance Minister, said that he had has no plans to submit new reform proposals at the Eurogroup meeting on June 18. According to him, a group of Greek negotiators may "at any moment" come to an integrated solution with their partners.
EUR/USD Chart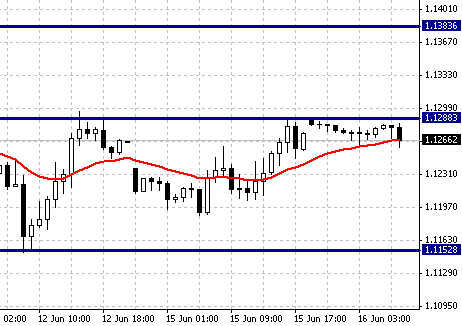 [/text]
---
Categories :
---
Tags :
Analysis
EUR/USD
forex bonus without deposit
Forex Broker
forex broker bonus
forex learn
forex learning
forex learning pdf
forex tutorials for beginners pdf
how to trade forex for beginners pdf
learning forex trading pdf
News
---