Gold Technical Analysis – Gold markets had a rough session on Tuesday as we slashed below the $1250 level. There is a significant amount of support below though, so even though it looks like we are going to grind a bit lower, we believe that sooner or later the buyers will return. At this point though, short-term traders will more than likely continue to sell as the US dollar seems to be strengthening at the same time. It is not until we break below the $1200 level that I would consider selling this market as it has been so bullish over the longer term.
Gold News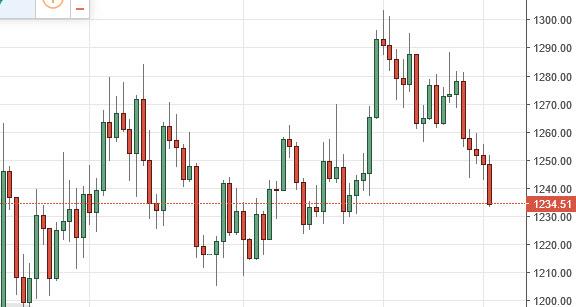 Source:Fxemppire
Gold spot Intraday: the downside prevails.
Pivot: 1242.50
Our preference: short positions below 1242.50 with targets @ 1223.00 & 1218.00 in extension.
Alternative scenario: above 1242.50 look for further upside with 1248.00 & 1256.00 as targets.
---
Categories :
---
Tags :
gold markets
Gold Technical Analysis
US Dollar
---