GOLD WEEKLY ANALYSIS 26-31 October 2015
Last week I predict that the gold can't go up or down and my recommendation was sell on top and buy on bottom.
For this week we can see that GOLD goes down a little we had two Bullish movements from 1169 to 1178 and from 1164 to 1177 and two bearish movement from 1178 to 1164 and from 1177 to 1160.
As you can see the bearish trend had more power and we can draw a down trend lines so the line analysis tells us that gold wants go down in next week.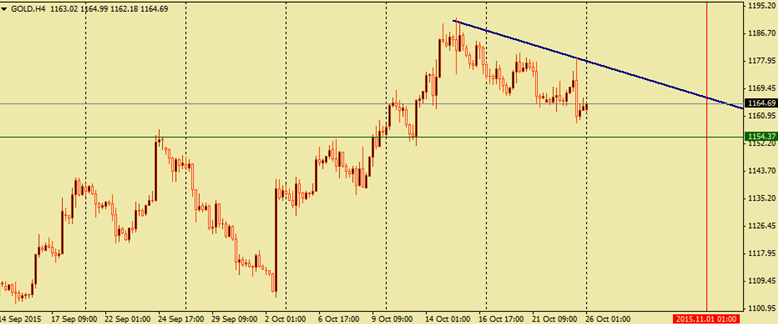 Gold Candlestick view:
Last week candle was short the buyer record was 1181.57 and the seller records was 1158.41 it seems that if buyer touch their record 1181 or seller touch their record 1158 they will be the winner in this week.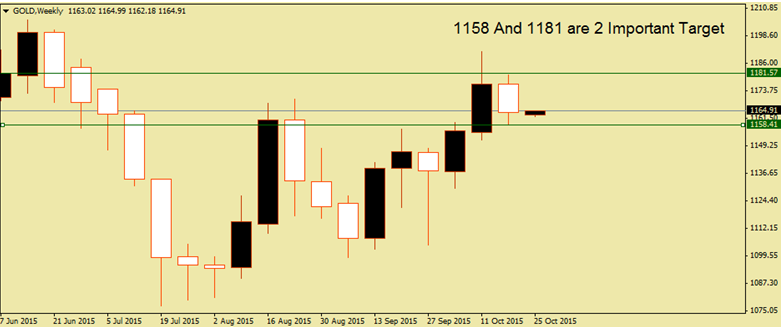 Conclusion:
Gold had cold week so this week we should see for more movement because our trend line show us a week down trend my recommendation is looking for sell position but if the market touched 1181.57 you must change your opinion about sell positions.
Have a nice trade
Author: Mohsen J. From  PipSafe Team
www.pipsafe.com
---
Categories :
---
Tags :
Gold
Gold Market
Gold NEWS
---