[text]
NZD/USD News and Analysis
The NZD/USD gained 13 points as the US dollar eased in the morning session. The pair is trading at 0.7497 remaining weak as the US dollar moved toward a 15 year record high.  On Thursday the New Zealand dollar fell after the Reserve Bank said it is looking at ways to curb lending to residential property investors, which could pave the way for it to lower interest rates. The local currency weakened after the central bank said it is looking at ways to tighten rules around lending for residential rental properties to better reflect the risks.
Some traders speculate that further curbs on property market lending could help slow rising house prices, and allow the central bank to reduce interest rates.The New Zealand dollar "has the dubious honor of being the worst performing currency, by some margin, over the past 24-hours," Kimberly Martin, a senior market strategist at Bank of New Zealand, said in a note.
Traders are pricing in just a four per cent chance of a rate cut at next week's Reserve Bank meeting after the central bank previously said the 3.5 per cent benchmark would remain on hold for some time, according to the Overnight Index Swap Curve.Separately, Moody's Investors Service said New Zealand's economy is expected to grow at an annual pace close to the three per cent this year as increased building activity in Auckland and Christchurch offsets the sharp decline in dairy prices last year.
NZD/USD Chart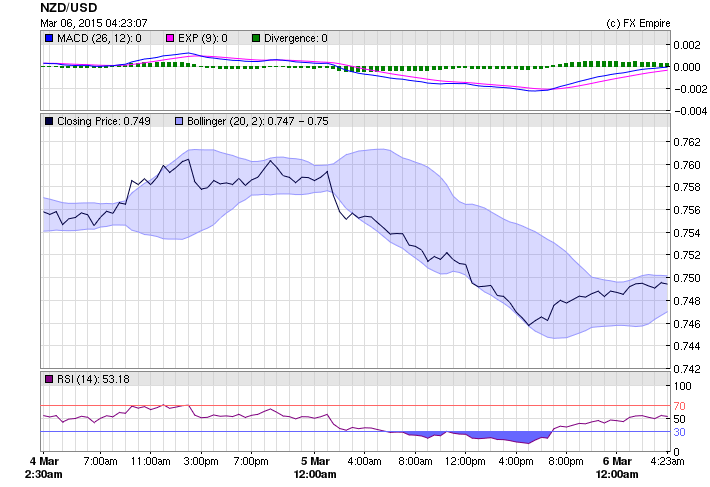 fxempire
[/text]
---
Categories :
---
Tags :
Forex News
NZD
NZD/USD Analysis
NZD/USD Chart
usd
---