Light Sweet Crude
The light sweet crude market fell during the course of the session on Wednesday, breaking well below the $35 level. This of course is a very negative sign, and it appears that crude oilis ready to make its next move lower. With that being the case, we have no interest whatsoever in buying this market, and we recognize that short-term rallies should be selling opportunities. The market will more than likely reach down to the $30 level next, and with that we feel that it may be some time before we can actually recommend buying this market. The $30 level isn't necessarily set in stone as a target yet either, we could actually fall quite farther than that. With the strengthening US dollar and the serious lack of demand, it's difficult to imagine a reason to start going long of this market. We continue to look at rallies as value in the US dollar.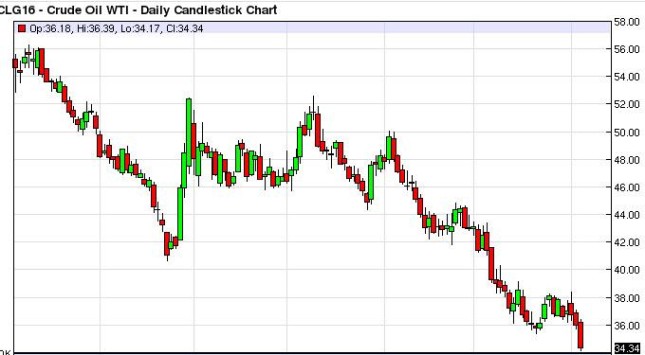 Brent
Brent markets did very much the same, slicing through the $36 support level during the day on Wednesday. It now looks as if we are heading to the $30 level, and as a result we are sellers of short-term rallies in this market as well, as well as a break down below the bottom of the range for the day on Wednesday. The really isn't a reason to think that the market is ready to turn around, as we continue to extract an excess 2 million barrels per day, as OPEC cannot cut back on reduction.
On top of that, we are getting more than enough oil from other sources such as Russia and the United States to think that OPEC is going to make any real change to the situation anyway. There are tensions in the Middle East, but as the world continues to use petroleum from other parts of the world, this will have much less of an effect on the price of crude oil than we previously have seen. Ultimately, we are "sell only" at FX Empire as this market looks absolutely broken.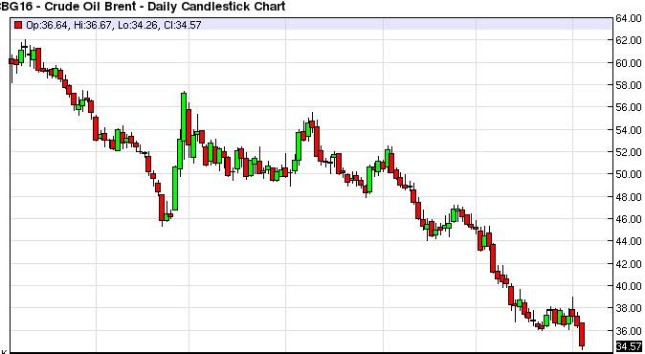 Source: FXEMPIRE
---
Categories :
---
Tags :
oil analysis
---