ORBEX Broker – Limassol, November 28, 2016 – Following its refreshed educational strategy, Orbex, an innovative leader in online forex trading, has just released a new certification course, entirely focused on Precious Metals trading.
The objective of the certification course is to bridge the gap between the theoretical principles of precious metals market functioning and the real trading situations. The course will introduce traders to the most profitable ways to invest in precious metals as well as to innovative and relevant trading methods and techniques.
Led by one of the most prominent specialists in Geometric Trading and Geopolitical Analysis, Kenny Simon, the course will feature a step-by-step demonstration of how to develop a set of skills essential for independent precious metals trading. Many of the skills taught during the course, will be conveyed by providing video tutorials, webinars, and group discussions.
Certification course will consist of four modules, and each module is designed to cover a specific aspect of precious metals trading. Starting from the historical basis and the role of Gold & Silver in international trade, Kenny Simon will add a geopolitical dimension to the course by highlighting the economic data manipulations and the implications for traders. Each module will help traders to solve a particular trading problem: identifying price levels, spotting price patterns, and building efficient and realistic investment plan.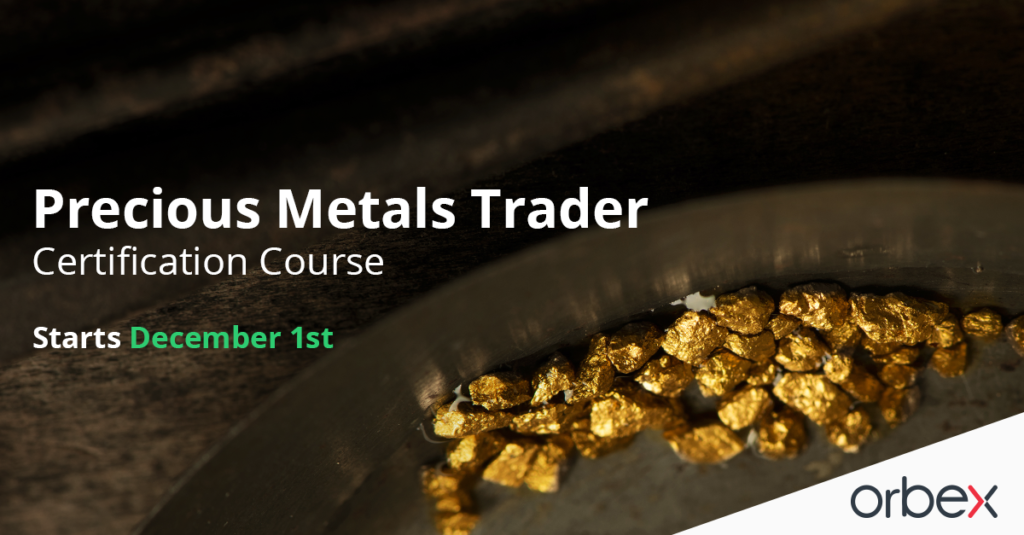 The Precious Metals Certification Course is set to start on December 1st, and the Registration is already available on Orbex website.
Orbex educational program has gained significant attention in the professional trading community, and the company is planning to expand its training projects by establishing new collaborations in the coming year. Currently developed next-generation learning models will be implemented in early 2017.
---
Categories :
---
Tags :
Metals trading
online Forex trading
Orbex
Orbex Broker
Orbex Broker -Review and Forex Rebates Up to 85%
Orbex educational program
---