Terms and Conditions
Verification process
Upload Documents for verify identity is not force in pip safe, but in some security case we ask some documents for the user identification, for example: Card ID, passport, utility bill or other documents, and user must send it!
Pipsafe pay Rebate only on verified forex accounts in Cabinet
To avoid not getting rebate from pipsafe all client must have a verified forex brokers account in pipsafe cabinet the other word,you must verify your forex accounts in Cabinet of pipsafe before Start Trade.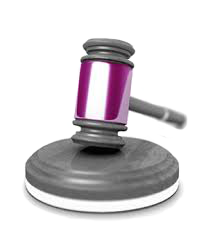 Pipsafe and changing email
It is necessary to mention that due to security issues, Pipesafe has blocked its users' access to changing email option. Pipesafe's users are not allowed and cannot change their registered email address and there is no way to change email address by a user. Therefore, please use one of your main and secure emails.
Lost email
It is clear that when a user cannot use his registered email or lost his registered email for any reason, Pipesafe will change the email address of the user after receiving identity documents and checking the validity of the request.
Pipsafe and Security Pin Codes
In order to increase the security of the website and to decrease the possibility of any destructive operation, Pipesafe will send a pin code to the registered email of the user for activities such as changing the password of the personal cabin and withdrawal requests. Therefore, please be aware that in order to change the password of the personal cabin and requesting withdraw; a user should confirm his requests through the received pin codes which will be sent to his email.
Withdrawal
Please consider that the duration of processing a withdrawal request is 3 business days maximally, however, Pipesafe is trying to do the withdrawal requests in 24 hours. It is necessary to mention that in case of requesting a Bank wire withdrawal the process takes 3 to 5 business days.
Risk of Bankruptcy
We do not have any responsibility about rebate commissions that, the brokers not pay to us. This case normally occurs in tow situations: 1- The Bankruptcy of brokers 2- Clients make illegal trade
Force majors risks
In force major risks and natural disaster, bankruptcy of company, death of owner(s), We did not have any responsibility about continue services to You.
Legal action
We did not give any money from client's side! And we offer Cash back rebate Services,& this is a friendly process between pipsafe and clients and because of it clients of pipsafe did not have right of legal action against pipsafe website or owners or stuffs ….
Limited Liability
The PipSafe makes no warranty that the Site is free from infection by viruses or anything else that has contaminating or destructive properties.
Third Party Link Disclosure
When you click on a link to another website you will be leaving this website .The linked sites are not under the control of PipSafe and PipSafe is not responsible for the contents of any linked site or any link contained in a linked site, or any changes or updates to such sites. PipSafe is providing these links to you only as a convenience, and the inclusion of any link does not imply endorsement by PipSafe of the site.
Banners
Parts of the Site contain advertising and sponsorship. Advertisers and sponsors are responsible for ensuring that material submitted for inclusion on the Site complies with all legal and regulatory requirements and does not contain any material which is objectionable including, without limit, information which is defamatory, obscene, threatening or untrue. The PipSafe will not be responsible for any such material or any error or inaccuracy in advertising material.
Fees
While PipSafe does not charge the User any fees, some fees may be incurred by the client such as conversion fees from USD to EUR when clients want to receive payment in EUR. These fees and others may be deducted from the client prior to processing the payment.
No Advice
PipSafe does not accept any liability for any loss directly or indirectly from the use of this information. Please Note the information contained in this website and through communication means, is provided as general information only and should not be considered as advice.
High Risk
Trading foreign currencies is a challenging and potentially profitable opportunity for educated and experienced investors. It is important that you fully understand the risks involved before deciding to enter into Forex Trading. Please Do not invest in Forex or CFDs with money you cannot afford to lose.
Privacy Notice Changes
PipSafe may change these Terms and Conditions at any time and without prior notice. Please note Your continued access or use of PipSafe shall be deemed to be your acceptance of all privacy practices described in this Privacy Notice, including any changes.
Regulatory restrictions
The website of Pipsafe Ltd is worldwide accessible Company. The information and Data provided on about us page. only intended for use by persons located in countries where such use does not constitute a banking or investment services or a violation to local legislation or regulations. None of the products and services referred to on this website is available to persons residing in the United States of America, Iran & North Korea or any country have restriction about Forex Activity,rules of country maybe change time to time about forex and you must respect your own country rules. It is the sole responsibility of potential investors using a service or intending to do so to comply with any local legislation or regulation to which he/she/it is subjected. Pipsafe Ltd including its directors, officers, employees or representatives shall not be liable for any damage or injury arising out of your access to, or inability to access, this website or from your reliance on any information provided herein. Pipsafe Ltd disclaims any and all liability for direct, indirect, incidental, consequential, punitive, and special or other damage, lost opportunity, lost profit or any other loss or damage of any kind.
Rebate Amount
we pay 85% rebate that we earn from brokers.( This amount of forex Rebate maybe change 5% lower or 5% higher than 85%.)
Copy Rights
Please Note: All logos, designs, icons, Texts are owned by PipSafe.com. All rights are reserved.