Today's important Forex market news – Sterling's performance yesterday (modestly higher against the euro and dollar) came about despite the gloomy headlines on the economy and higher government borrowing that emerged from the Chancellor's autumn statement. The net result was to push bond yields slightly lower, which would normally be reflected by a lower currency, but sterling has been departing from such established relationships since the US election.
Still, the ranges were modest in the grander scheme of things. The single currency itself touched new lows for the year against the dollar just above the 1.05 level. There's a growing sense that next weekend's Italian referendum on constitutional reform is going to be Europe's 'Brexit' or US election. OK, not with the same binary implications, but nevertheless the opportunity for voters to vent their frustration, even if not totally related to the underlying issue of constitutional reform.
Before then, the single currency will have an eye on the Germany IFO business confidence survey at 09:00 GMT, which is the main distraction on the data calendar. With the US markets closed for Thanksgiving, then volumes will certainly be lighter than usual and most likely ranges with it.
| | |
| --- | --- |
| Today's important market news | Time: GMT |
| | | | |
| --- | --- | --- | --- |
| | 12:00 | | Gfk Consumer Confidence Survey |
| | 12:00 | | Gfk Consumer Confidence Survey |
| | 21:45 | | Trade Balance (MoM) |
| | 21:45 | | Trade Balance (YoY) |
| | 21:45 | | Exports |
| | 21:45 | | Imports |
| | 23:30 | | National Consumer Price Index (YoY) |
| | 23:30 | | National CPI Ex-Fresh Food (YoY) |
| | 23:30 | | National CPI Ex Food, Energy (YoY) |
| | 23:50 | | Foreign investment in Japan stocks |
| | 23:50 | | Foreign bond investment |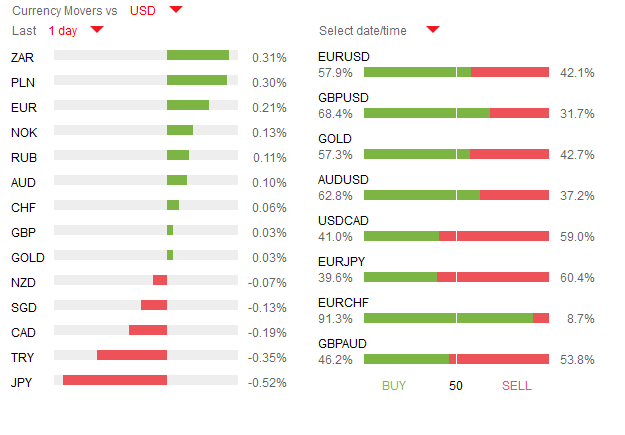 Source: Fxpro Forex Broker -Review and Forex Rebates Up to 85%
---
Categories :
---
Tags :
Energy (YoY)
Foreign investment in Japan stocks
Fxpro Forex Broker (Review and Forex Rebates Up to 85%)
Gfk Consumer Confidence Survey
National CPI Ex Food
National CPI Ex-Fresh Food (YoY)
Today's important Forex market news
Trade Balance (MoM)
Trade Balance (YoY)
---