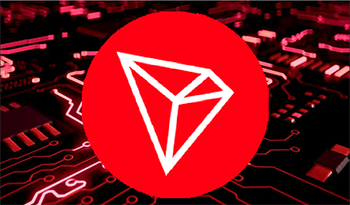 What is Tron?
Tron TRX is a blockchain-based decentralized platform that aims to create a global network of free content sharing in the entertainment industry. Simply put, Tron uses blockchain technology as a platform for global market development. The official currency of Tron is called Tronix. The official code displayed on trading platforms with the abbreviation TRX refers to Tron. All Tronix transactions are recorded in a general ledger and can be tracked through Tron Explorer. Theron uses the Delegated Proof of Stake (DPoS) algorithm. The Delegated Proof of Stake system is a democratic system, which means that network nodes select individuals to approve blocks.
In other words, people who have pledged their currency to the network elect representatives through voting. The task of these representatives is to approve the blocks. In general, each representative is responsible for a number of nodes. Rewards are also paid relatively between the representative and the voters. Tron was actually created to provide more rewards to content creators. Several large companies now have a high ranking on their sites for viewing and playing media files, such as YouTube, Facebook, and Apple.
Who invented Tron?
Justin Sun or YuChen was born in 1990. He is known as a young Chinese entrepreneur in the field of technology. He studied at Peking University from 2007 to 2011 and received his bachelor`s degree in history. He studied liberal arts at the University of Hong Kong from 2009 to 2010 and then received a master`s degree in political economy from the University of Pennsylvania in 2013. Justin Sun had a great desire to gain fame and prestige. He became interested in crypto at the age of 20 and started investing in it. Sun invested in Bitcoin in 2011.
In 2014, his investment amounted to millions of dollars. Eventually, he returned to China and joined Ripple Labs, a company that was working on a settlement and payment system at the time. At Ripple, Sun was appointed as the company's senior representative in China and later became a consultant. At the same time, Sun started working on a social network called Peiwo. The platform quickly gained popularity among Chinese teens. Sun`s reputation and the impact of his online presence and powerful connections led him to set up the Tron Foundation in 2017.
What are the advantages of Tron?
Tron has several advantages, including:
Cheap transactions:
Many networks require payment to complete a transaction. The transaction fee on the Tron platform is 0.000005 cents per transaction, which is practically a small amount.
High volume transaction
This platform is able to perform about 1000 transactions per second. In addition, transactions in this platform are done without restrictions.
High support
Currently, the number of registered users is about one million. Therefore, Tron specifically supports its users.
Development of DApps
DApps are applications that work decentrally and are not monitored by a specific person or group. It is possible to create the desired DApp on the Tron platform.
High popularity
Many exchanges support Tron currency and many users use it.
Direct support for content creators
Supporting content creators properly on the Tron platform is crucial. The penetration of the Internet in daily life is increasing, which means that the chance of using digital content are also increasing. The knowledge and happiness that a person gains from using this content is created by content creators. Therefore, it is fair to appreciate their efforts.
What are the disadvantages of Tron?
In addition to its advantages, Tron can also have disadvantages. These disadvantages are as follows:
Extensive supply of coins:
Tron(TRX) providers have used a variety of techniques to keep TRX prices low, but traders face challenges because no product supports Tron unit value. In fact, no one can guarantee that the currency will continue to grow rapidly over the next few years.
Tron and TRC20 network
With the launch of the Dapp ecosystem in Tron, the Tron protocol was able to support Ethereum smart contracts, allowing developers to move from Ethereum to Tron. Tokens created on the Ethereum network based on smart contracts use the well-known ERC20 standard that defines the rules for token behavior. ERC20 is also very easy to use for wallets, as they do not have to handle each token differently. This led to the emergence of TRC20 tokens in the Tron network. The TRC20 standard is more commonly used in smart contracts because it is more widely used than the TRC10.
Tron and TRC10 network
TRC10 was the first token standard on the Mainnet Tron and was released with MainNet itself. Previously, TRC10 tokens were in the Ethereum blockchain but were transferred to Tron -specific blockchain. TRC10 is widely supported and anyone who has encountered a TRC token has probably used it. Indeed, TRC10 is a favorite token for ICOs that is free to use in most cases. One of the reasons why these tokens are also used to generate betting projects is that they are free. The only limitation of TRC10 tokens is that once tokens are generated, their supply does not increase, but they can be burned by sending them to specific addresses.
Final words
Tron has great plans that will be an attractive opportunity for investors. Tron focuses on an industry that has seen phenomenal growth but still has great potential in the global entertainment sector. This project leads consumers to buy digital entertainment using cryptocurrency. Tron‌ can be used for various activities and with many platforms. For example, a user can withdraw their revenue from a game win in one country and use it in another without completing the exchange process. When the phases of the Tron project are completed, the digital entertainment industry will evolve. This currency can be considered as a common currency between all decentralized applications.
Since Tron is blockchain-based, all transactions are peer-to-peer and therefore there is no third party and no centralized one. The structure of this currency is such that transactions are done very quickly and at low speed. That said, Tron is very popular due to some special features like fast and cheap transactions, easy development of  smart contracts, and it could grow well in the future.
Source: The Pipsafe team