UK CPI, ZEW Survey, US Housing Starts – The focus is in Europe today as the UK CPI and German ZEW surveys are the main indicators out today.

UK CPI takes on additional significance after Bank of England Monetary Policy Committee (MPC) member Martin Weale yesterday said he needs to see harder evidence of the Brexit vote before he would support additional stimulus at the MPC's meeting in August. Although Weale is well known as the second-most hawkish person on the MPC (after Ian McCafferty), his comments were in line with the general consensus evident in the minutes of the MPC's recent meeting. Today's CPI data would be evidence that the UK might not need further stimulus if, as expected, it shows a slight acceleration in inflation. Thus it might be GBP-positive. I expect though that Friday'spreliminary UK PMI, which is based on post-Brexit data, will be more significant for the pound.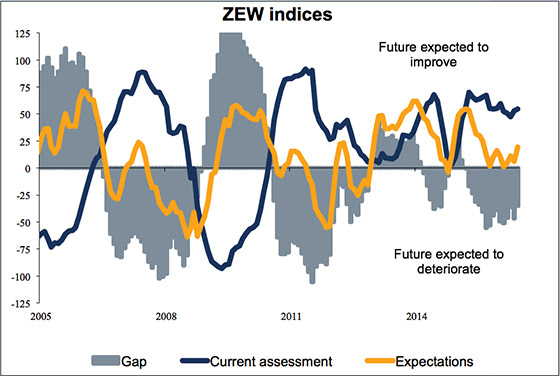 The German ZEW survey is expected to show a deterioration in both the current situation and expectations. This makes sense against the background of the Brexit vote and the concerns about its impact on the Eurozone. A weaker index is likely to be negative for the euro.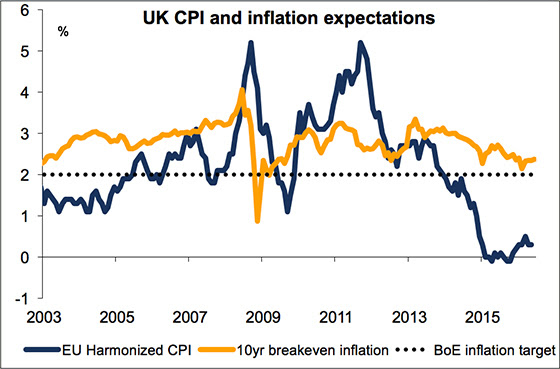 Source: Fxprimus Forex Broker (Review and Forex Rebates Up to 85%)
---
Categories :
---
Tags :
forex bonus without deposit
Forex Broker
forex broker bonus
forex learn
forex learning
forex learning pdf
forex tutorials for beginners pdf
FXPRIMUS Forex Broker
how to trade forex for beginners pdf
learning forex trading pdf
UK CPI
US Housing Starts
ZEW Survey
---