UK labour data, US oil inventories, FOMC minutes – Once again Britain will be the focus of the European day as the UK announces its labour market data. Yesterday's disappointing inflation data didn't seem to hurt sterling for long – it just gave people a better level to close out their shorts. So today again we might have a day of asymetric response. The figures are expected to show some slowing in employment and earnings growth, which is well within the Bank of England's expectations of increased caution ahead of the Brexit vote. So I would guess that sterling won't fall far even if the figure misses expectations, while a beat would probably send it up sharply.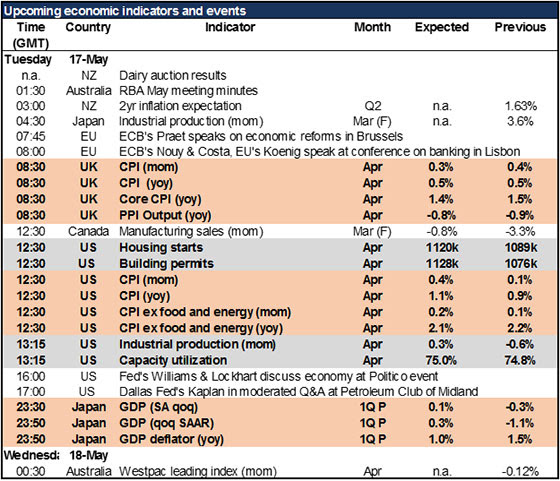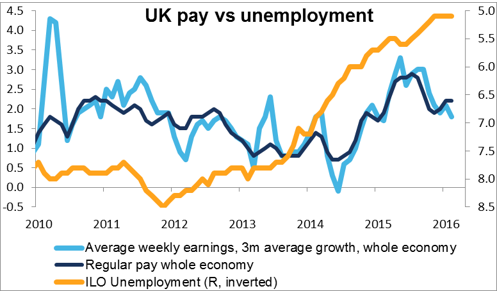 The final EU CPI data rarely deviates much from the initial figure and so shouldn't be that market-affecting.
The market is expecting a huge drawdown in US crude oil inventories. That would be in line with normal behavior; we're now entering the destocking season. On average over the last five years inventories have fallen 1,748k barrels in the week in question. That still means the market is expecting a larger-than-normal big drop, although of course inventories are far above average to start with. In fact, they're well outside of the normal range for this time of year. A fall of the scale that's expected could be positive for oil, which would probably keep the CAD gaining. Higher oil prices could also lift inflation expectations, which would be positive for the dollar.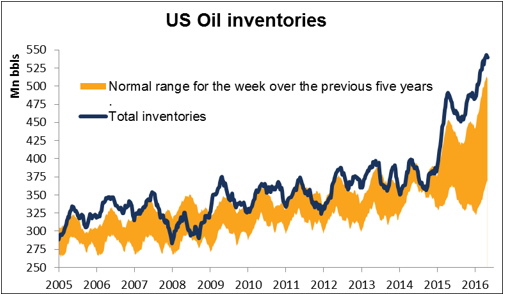 ---
Categories :
---
Tags :
forex bonus without deposit
Forex Broker
forex broker bonus
forex learn
forex learning
forex learning pdf
forex tutorials for beginners pdf
FXPRIMUS Forex Broker
how to trade forex for beginners pdf
learning forex trading pdf
US crude oil
---