On Friday, the US Department of Labour released Nonfarm Payrolls for July of 209K that beat the markets' expectation of 183K. Additionally, US Unemployment improved from 4.4% to 4.3% and average hourly earnings crept up by 0.3%, from 0.2% the year before, underlining a relatively strong labour market. Such a healthy set of data, which helped USD recover from 15-month lows against many currencies on Friday, should bolster labour market resiliency and, the slight increase in hourly earnings, may suggest that there is momentum in the economy to generate some inflation. The data may further help support the Federal Reserve's plans to hike rates before year end although any inflationary pressure is likely to be very small.
Markets also remain cautious as the political tension in the US is likely to increase with the news that President Trump's "inner circle" is in focus, as a grand jury has been convened in Washington DC that is investigating the June 2016 meeting between Donald Trump Jr and Russian Nationals – which may further hamper USD strength. Following the data release, USD made 1% gains against EUR, GBP, JPY & Gold attracting broad short USD covering.
EURUSD backed off from highs on Friday, dropping over 175 pips before retracing higher to currently trade around 1.1790.
USDJPY remains in a relatively narrow trading range, currently trading around 110.75, after dropping to a 7-week low last week below 110.
GBPUSD gave up some of its recent gains on Friday, dropping over 100 pips following US employment data. Currently, GBPUSD is trading around 1.3055.
Gold suffered with USD strength, dropping over $10 on Friday. Gold is currently trading around $1,258.
WTI is still trading near to $50 pb, as representatives of OPEC meet for a 2-day gathering on Monday in Abu Dhabi to discuss why some of them are falling behind in pledges to reduce production. WTI is currently trading around $49.52.
At 08:30 BST, the markets get the latest look at the UK housing market, with the release of the Halifax House Price Index for July. Market consensus suggests a 0.2% rise in the month on month figure, bettering the previous reading of -0.1%, which is likely to be regarded as inflationary.
At 16:45 BST, Federal Reserve Bank of St. Louis President James Bullard gives a presentation on the U.S. economy and monetary policy in Nashville.
At 18:25 BST, Minneapolis Federal Reserve President Kaskari (FOMC voting member) is scheduled to speak at a moderated question and answer session in South Dakota.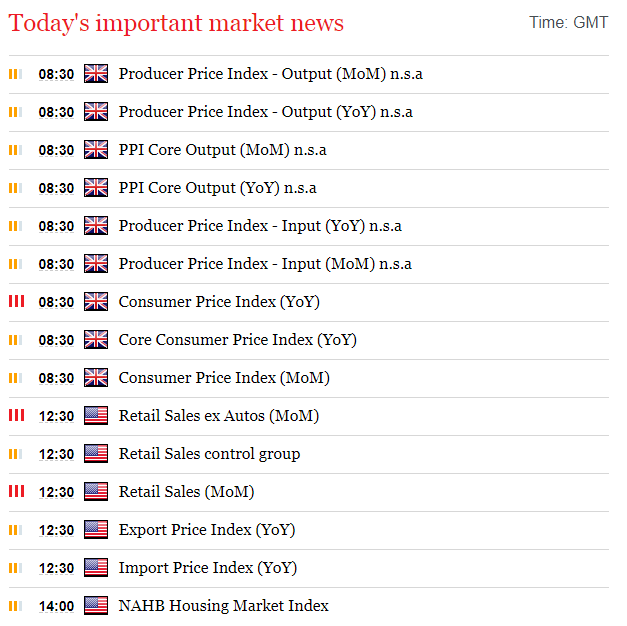 Source: Fxpro Forex Broker
---
Categories :
---
Tags :
Nonfarm Payrolls for July
US data
US employment data
---