US Housing Starts, Canada CPI – If you didn't get a chance to read the full transcript of Fed Chair Janet Yellen's press conference yesterday or the minutes of the Bank of England meeting, you may have an opportunity today. It's likely to be much quieter today.

There are no major indicators out during the European morning. ECB Board member Benoit Coeure will speak. He hasn't said much about policy recently, except to note that Greece needs more debt relief and that that negative rates have been positive for banks because of higher loan volumes. Later in the day, ECB President Draghi speaks. He often takes a dovish stance and so EUR could weaken a bit when he's talking.
US housing starts and building permits lead off the housing market data for May. Starts are expected to have declined somewhat, but the more forward-looking building permits are expected to have risen. Net net, the two may be a wash for the dollar.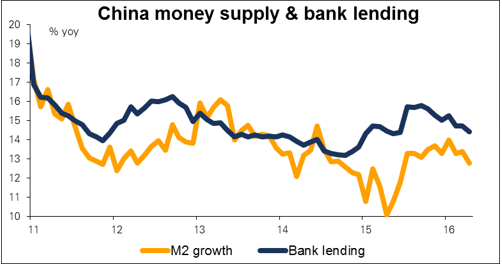 In Canada, the headline CPI for May is forecast to remain the same on a yoy basis, while core inflation is expected to have slowed a bit. But with inflation at around the Bank of Canada's target level, it's not the main policy concern in Canada right now – growth is. Accordingly, I would doubt whether this figure will have much lasting impact on the currency. There was a 30-pip move last month on the announcement, although it's hard to understand why USD/CAD would have risen when core inflation was higher than expected.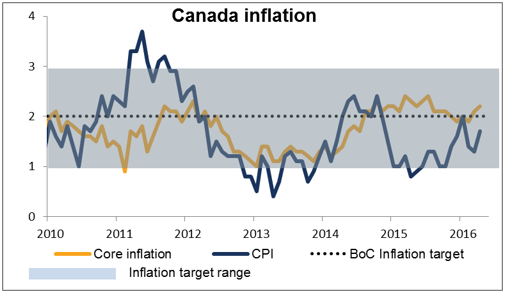 Source: Fxprimus Forex Broker ( Review and Forex Rebates Up to 85%)
---
Categories :
---
Tags :
Canada CPI
CPI
eur
forex bonus without deposit
Forex Broker
forex broker bonus
forex learn
forex learning
forex learning pdf
forex tutorials for beginners pdf
how to trade forex for beginners pdf
learning forex trading pdf
US Housing Starts
---