[text]
USD/JPY News and Analysis
USD/JPY Intraday: bullish bias above 120.55.
Pivot: 120.55
Most Likely Scenario: Long positions above 120.55 with targets @ 121.1 & 121.55 in extension.
Alternative scenario: Below 120.55 look for further downside with 120.3 & 119.95 as targets.
Comment: The pair remains on the upside.
USD/JPY Chart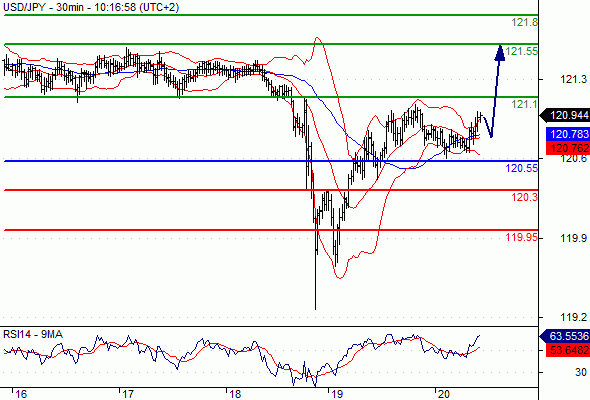 FXPRO
USDJPY Rebound Leaves March Bullish Extension Bias
Despite the significant bear break post-FOMC, firm support at 119.38 has just held as we stated in our last report "we see a rebound bias this week and still see upside extension risk into month-end" and "we see an upside bias for 120.70; break here aims for 121.09″.
The early March push through the December cycle high at 121.86 set a far more bullish tone to leave a bull theme for latter March.
For Today:
We see an upside bias for 121.09; break here aims for 121.42, 121.58 and 121.68.
But below 120.44 opens risk down to 120.00, maybe 119.67, which we would look to try to hold.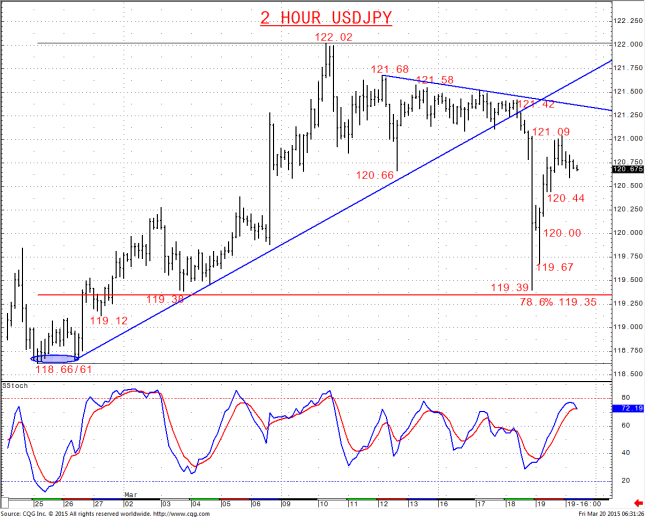 fxempire
[/text]
---
Categories :
---
Tags :
Analysis
FOMC
JPY
News
usd
USD/JPY
---