[text]
Technical analysis of USD/SGD dated 2015.01.07
USD/SGD during the recent months was in a strong uptrend that Buyers were successful in achieving the highest price of 1.35056.Right now price is above 5-day moving average in long term time frames such as monthly and weekly that shows a consistent uptrend in this currency pair.
As it is obvious in the picture below, Price has passed the Resistance Level(1.31950) and with being above 5-day moving average warns about more ascending.According to the current situation there is not any clear reason about descending of price in long term time frames and The least sign for descending of price is formation of a top price and recording of it in daily time frame.
 ………………………………………………………………………………..
Resistance 3 : 1.35858
Resistance 2: 1.34247
Resistance 1: 1.33360
Pivot Point (MN): 1.31683
Support 1: 1.30762
Support 2: 1.29118
Support 3: 1.28231
………………………………………………………………………………..
Written by the technical team of PipSafe Company
USD/SGD Chart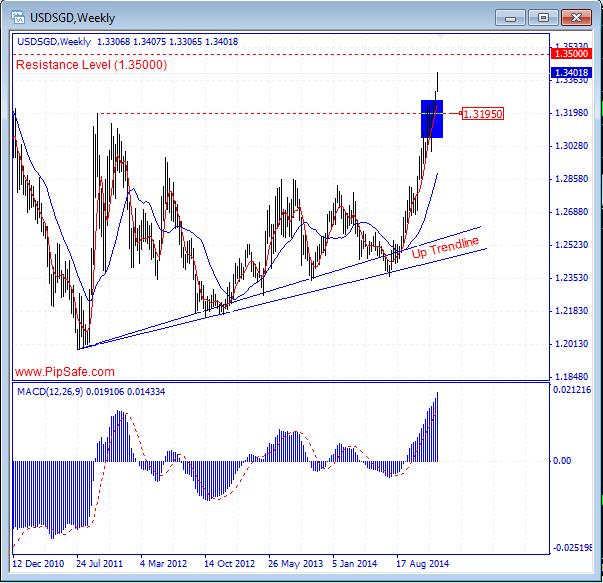 [/text]
---
Categories :
---
Tags :
Buyers
Pivot point
sgd
usd
USD/SGD
USD/SGD Analysis
USD/SGD News
---