Crude Oil Forecast (2015.12.01)
Light Sweet Crude
The light sweet crude market bounced on Monday, using $41.50 as a springboard. However, the market still
f downward pressure. Recently, we have been consolidating in this general vicinity, and we believe that we will continue to see the same type of action. After all, this is a market that has been oversold quite drastically, and now it appears that the market is trying to build up momentum to continue going lower, but that's not going to be easy as we will have to find more sellers.
Because of this, we are in a "sell only" mode, meaning that we will either sell short-term rallies on signs of exhaustion, or breakdowns. However, it should be noted that the $40 level below needs to be broken in order to continue the longer-term downtrend. With this, we believe that most of your trading opportunities will come in the form of short-term selling opportunities, meaning that frequent trades will probably be the way going forward.
Oil Chart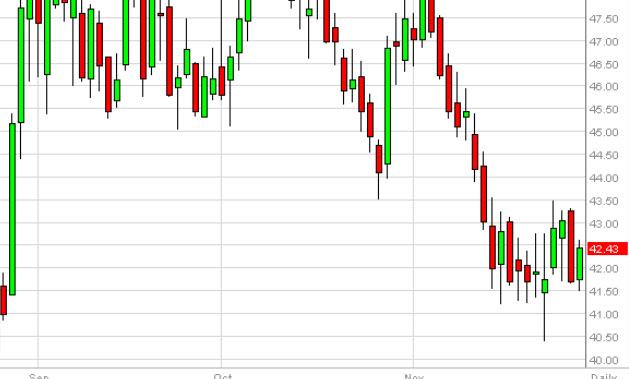 Brent
Brent markets tried to rally during the session on Monday, but struggled above the $45.50 level. Ultimately, this is a market that should continue to sell off as well, and with that we are simply waiting for resistive candles or move lower to continue to short the Brent market. We believe that the 43.50 level below is the "floor" in this market, but once we get below there the market could go as low as $40 rather quickly. We have no interest in buying this market, we believe that the "ceiling" is somewhere closer to the $47.50 level, so at this point in time while we do not have the sell signal quite yet, we most certainly don't have a reason to start buying.
Keep in mind that oil markets are priced in US dollars, and as the US dollar continues to strengthen overall, it is going to be difficult for oil markets to rise as the underlying currency headwinds should continue to work against a market that is already suffering with lack of demand.
Oil Chart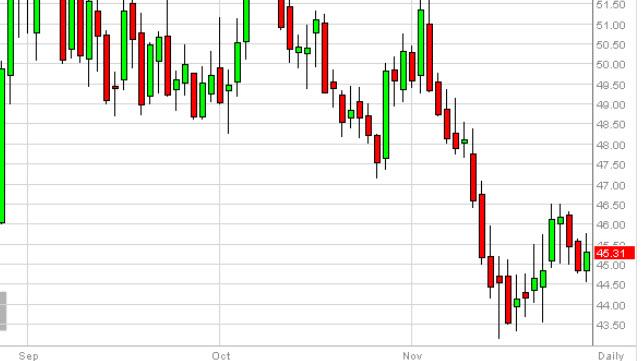 Source:FXEMPIRE
---
Categories :
---
Tags :
Oil
Oil Market
Oil News
---