[text]
AUD/USD was in a strong and consistent downtrend during the recent days that sellers were successful in obtaining the lowest price of 0.78575.This bottom price has stabilized by closing of yesterday ascending candle (Daily Chart) and it is the nearest supportive level.
According to the formed price movements in the chart, there is a Shark harmonic pattern between the bottom price of 0.78575 and top price of 0.82931 that warns about ascending of the price with completion of this pattern ending point.
In daily and h4 time frames RSI indicator is in saturation sell area and with the next cycle confirms the bottom price of 0.78575. Generally according to the current situation, until the bottom price of 0.78575 is preserved, there is the potential for ascending of price and reformation of descending trend.

Written by the technical team of PipSafe Company
AUD/USD Chart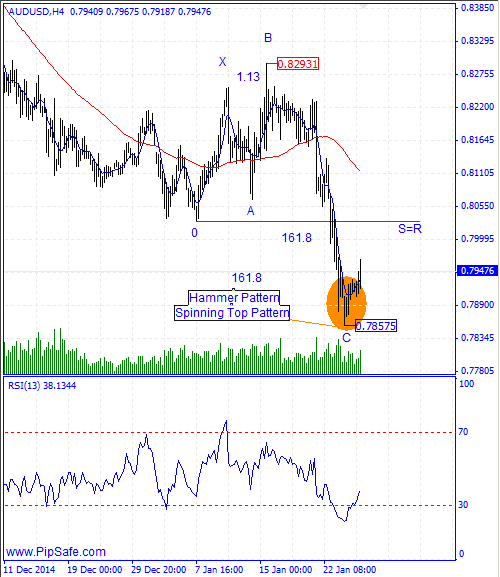 [/text]
---
Categories :
---
Tags :
(Daily Chart)
AUD/USD
AUD/USD Chart
forex bonus without deposit
Forex Broker
forex broker bonus
forex learn
forex learning
forex learning pdf
Forex Market Analysis
Forex Market News
forex tutorials for beginners pdf
how to trade forex for beginners pdf
learning forex trading pdf
Shark harmonic pattern
---