Forex Time Cycle Strategy (I)
When we want analyse the Forex Chart we have 2 parameters on chart:
The first one is the Price
And the Second one is Time
The most Forex technical indicators programmed for the price analysis not the time.
Anyhow we can change the time frames to view them in different times but in all of them the program work according to the price analyse not the time.
Here I want show you how to use Forex Time Cycle strategy to analyse the market better than before without any Forex indicators.
Time Cycle Raito
When the market start a trend you can see that we have start time and the end time for the trend well what does it mean?
It means that after specify time the trend stopped and now you don't know the trend will continue or not! To understand it there is a simple method you can wait until time cycle completed.
To understand better please look at the below charts: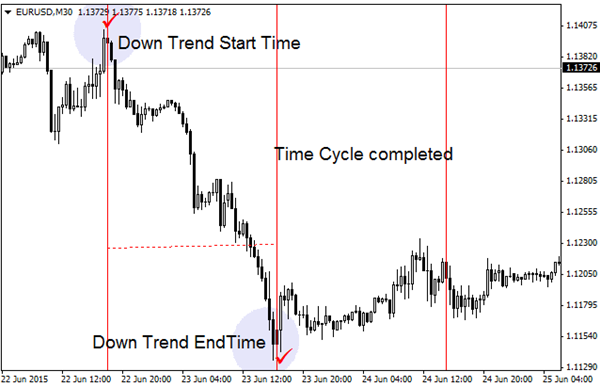 As you can see after the end of trend on EURUSD the market did not go up when the time cycle completed
It means that the bearish trend on EURUSD was strong enough and the buyer was not success full to change the trend after with the same period of times.
Well when you know this you can predict that the market will go down again !
Now look at the next chat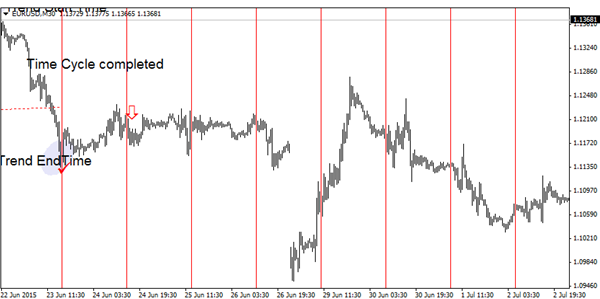 As you can see the market go down after the time cycle this is a good method and simple method to understand the Forex market trend power.
Do we have real trend or this is just market cheat movement?!
In the next picture you can see another example

Author: Mohsen J. From  PipSafe Team
www.pipsafe.com
[ssba]
EUR/USD, forex bonus without deposit, Forex Broker, forex broker bonus, forex learn, forex learning, forex learning pdf, Forex technical indicators, Forex Time Cycle strategy, forex tutorials for beginners pdf, how to trade forex for beginners pdf, learning forex trading pdf, Time Cycle Raito
---
Similar Videos and E-books
---
---
---