Huobi Exchange Review – Introduction
Huobi is a global cryptocurrency exchange located in Seychelles. The exchange was founded in 2013 in China by Leon Li, a former computer engineer in Oracle, the world's largest database service provider. Huobi presents a safe and legitimate crypto asset platform that has listed 348 coins and tokens so far.
At the time of writing (4/27/2022), the exchange is ranked among the top crypto exchanges at coinmarketcap.com and enjoys over 1.2 million weekly visits. Huobi has over 195 million users worldwide and has branches in Hong Kong, Japan, South Korea, Australia, Canada, and Brazil. The exchange puts safety first, and over its nine years of service has not been subject to hackers' attacks.
Huobi CEO
Leon li got his MA degree at the Automation Department of Tsingghua University in 2007 and has taken an active role in the domain of Financial Technology (FinTech) since then. In 2013, he established the Huobi exchange, a world-class digital asset exchange.
Huobi Trading Mechanisms
For Spot trading, users can place three kinds of orders; the first type is a market order that allows the trader to buy/sell the desired asset immediately with the current market price. The second type is a limit order, where users can set the price for their asset, which would automatically send the order in the order book and wait until the market price meets their desired price. The third Spot trading option is the stop limit which traders use to lay down two conditions for their order.
The trader can ask the platform to execute their order if the market price for the selected asset reaches $X and revoke the order if the price reaches $Y. Additionally, Huobi has a margin trading feature for BTC and LTC with the leverage of 5X and a daily commission of 0.1%. But users usually turn to Spot trading as it is safer regarding the risk management strategies, on the one hand, and because it is less susceptible to the volatile nature of the cryptocurrency market on the other hand.
Huobi Exchange Features
Huobi has several features that make it popular among users:
Margin trading platform
Various payment methods
Supporting over 900 coin-pairs
Mobile app for IOS and Android as well as a Windows software
User-friendly and well-featured interface
Huobi Exchange Advantages
Huobi stands out among the many crypto-asset exchanges thanks to the following characteristics:
Employment of UpToDate multilayered security protocols and high protection for users' assets
Implementation of various trading panels and platforms
24/7 customer support
Large liquidity pools, which lead to fast order execution
Zero trading fees for Chinese traders
Supporting fiat deposits for currencies such as USD, EUR, KZT, UAH, etc.
Low deposit minimum of $15
Integration of two trading charts: Huobi's original chart and TradingView
Huobi Exchange Disadvantages
Although the exchange is popular in many countries, some deficiencies have damaged the exchange's popularity:
Huobi has been accused of wash trading, meaning that the exchange has manipulated the platform's trading volume
Customer reviews indicate that unlike the depositing process, which is easy and does not require account verification, the withdrawals take longer and, in some cases, are not confirmed due to the exchange's KYC policies.
The residents of the United States cannot use Huobi for crypto trading since the exchange accords with each State's rules and regulations regarding the cryptocurrency market. Moreover, many other countries cannot use Huobi because it is not validly licensed.
The account verification process is long and cumbersome.
Huobi Exchange Transaction Fees
The transaction fee is an essential factor for traders when looking for an exchange because by paying lower fees, they are effectively making more money. Huobi transaction fees are designed based on a Taker/Maker model, and the cost for transactions up to $5 million is 0.2%, and for higher volumes, makers pay 0.15%, and takers pay 0.25%.
Huobi Exchange Security
Huobi has made a significant investment in securing the platform and has successfully passed third-party security assessments. Aside from a strong-password requirement at the registration stage, users must further increase the safety of their accounts by activating SMS verification and two-factor authentication utilities.
Also, users can set a trading password to ensure account security. Furthermore, Huobi stores 98% of the assets in cold storage (offline wallets), and the remaining two percent is kept in hot wallets to provide liquidity. Both wallets are constantly under real-time monitoring and protection to take action if any suspected activities are observed.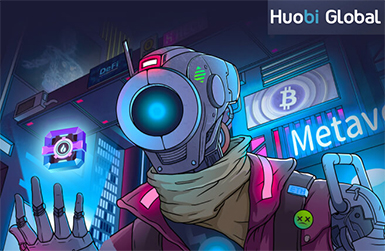 Final Words
Huobi is a secure trading platform that features more than 500 coins for trading and has a large number of users from all over the world. In addition, the security measures, including the multi-signature protection protocols, have successfully eliminated hackers' attacks.
As a result, the Huobi exchange is an excellent choice for non-American traders who have some background experience in using trading platforms, as the interface may seem intimidating for beginner users. On the other hand, traders who do not want to engage in the long account verification process and have some anonymity in their trading may reconsider their choice and move to other exchanges.
Source: The Pipsafe Team
---
Categories :
---
Tags :
---