Forex Indicators and events – Well, that was enough excitement for the week! Three central bank meetings in a row. Today things are likely to be a lot calmer. The market will probably spend the day debating what all these central banks are up to and trying to come to a new equilibrium.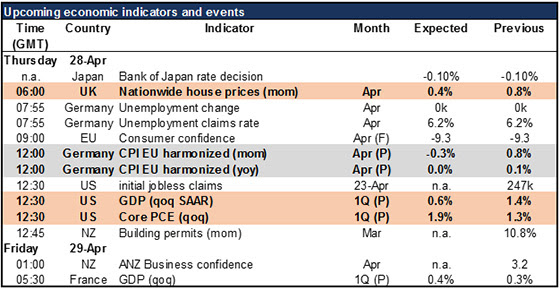 The data for the day starts with UK house prices, which will probably be out by the time you read this. There is talk that house prices are falling in London as people get nervous about Brexit. Given how much of the UK consumer's net wealth is tied up in his or her house, falling house prices are a negative for the economy and therefore for the pound as well.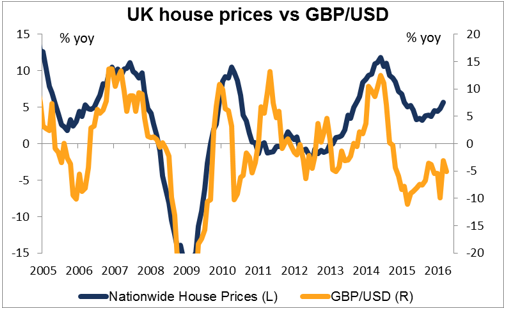 German CPI is closely watched as a harbinger of the EU CPI, which follows on Friday. Before that, the Saxony and other regional CPIs are followed as a harbinger of the national German CPI. So although this indicator comes out at 12:00 GMT, it will start affecting the FX market from the time the Saxony CPI comes out at 07:00 GMT. In any case, the market is looking for a further slowdown in inflation in Germany, which could be EUR-negative.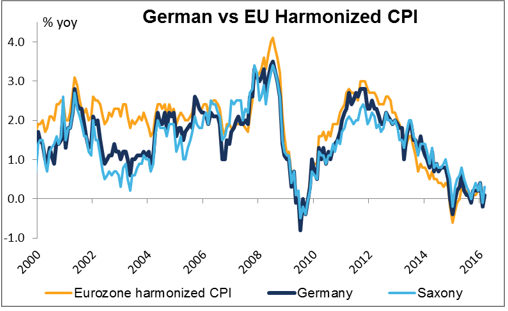 Source: Fxprimus Forex Broker (Review and Forex Rebates Up to 85%)
---
Categories :
---
Tags :
forex bonus without deposit
Forex Broker
forex broker bonus
forex learn
forex learning
forex learning pdf
forex tutorials for beginners pdf
German CPI
how to trade forex for beginners pdf
learning forex trading pdf
national German CPI
UK house prices
---