All You Need to Know about LBank Exchange
LBank cryptocurrency exchange is a cryptocurrency exchange situated in Hong Kong and was created in 2015. The system is owned and run by Superchains Network Technology Co. Ltd. It is a popular option since it provides crypto trading pairings for 97 tokens. It rivals some famous platforms like KuCoin, Binance, and Bit-Z since its headquarters are in China.
Furthermore, the exchange's location prevents it from registering clients from some locations. It is, however, still accessible in 200 countries, with 4.8 million users. It's perfect for newcomers because of its features, including easy account creation, a mobile app, and instructional materials.
For experienced traders, it also provides progressive trading tools such as APIs and trading indicators. It also enables clients to log in with two-factor authentication and provides cold and hot storage devices for asset protection.
The system is deserving of appreciation because of its low trading and withdrawal costs. However, this exchange falls short in the field of fiat currency interoperability, payment methods, and margin trading. Nevertheless, LBank's ability to survive the cryptocurrency market for more than five years without a serious security incident demonstrates its strength.
Exchange markets
LBank is a digital currency exchange that only supports crypto-to-crypto trading pairings and does not accept fiat cash. More than 97 different cryptocurrencies and digital assets are supported and available for trading across a number of distinct crypto markets on the exchange. This amount is likely to fluctuate in the future as additional digital currencies are included. The following are some of the digital currency markets and trading pairs that are available:
Tether (USDT): 8 cryptocurrency pairs
Bitcoin (BTC): 22 cryptocurrency pairs
Ethereum (ETH): 36 cryptocurrency pairs
Qtum (QTUM): 7 cryptocurrency pairs
Bitshares (BTS): 2 cryptocurrency pairs
Neo (NEO): 3 cryptocurrency pairs
LBank platform
LBank cryptocurrency exchange, like plenty of digital currency exchanges, has a web-based trading platform. The exchange platform is attractive and straightforward, with a well-designed display that is easy to use and comprehend. The site also includes additional functions and technologies such as technical analysis indicators such as RSI, MACD, CCI, and KDJ. A market depth window was also included below the graph and a volume window below the order windows.
The arrangement of all components seems natural and well-considered. However, while the platform includes certain sophisticated options, services, and technical indicators, you cannot find any tools related to charting analysis such as drawing tools as well as some technical analysis approaches.LBank platform, on the other hand, is very advanced in general, which is beneficial for professional traders while being basic enough for newcomers.
What is the mechanism behind the LBank exchange?
Despite the fact that LBank competes in a highly competitive sector, its operations are quite similar. It offers a web-based trading platform as a cryptocurrency exchange. In addition, it has an easy-to-use UI that gives consumers a straightforward experience.
It also employs technical analysis indicators in order to present customers with the greatest trading chances. It makes use of such solutions to improve its performance. Users just need to deposit monies after registering an account on the platform. The tools may then be used to purchase and trade cryptocurrency.
The features
Here's a short rundown of the most significant features LBank cryptocurrency exchange provides:
●Due to its location in China, it is largely targeted toward the Asian market. It allows new clients to create accounts quickly and provides instructional services to assist them in starting trading. In addition, clients may trade from anywhere at any time using the company's mobile app.
●It serves the newcomers with its straightforward layout, while complex indicators and trading windows aid professional consumers. It is also a famous market because of its comprehensive cryptocurrency support and ample liquidity. SSL protection, an offline crypto wallet, two-factor authentication, and a hot storage wallet are all included in the system. Such options enable it to maintain the highest level of security.
●LBank takes use of these advantages and charges low trading costs. As a result, it is an excellent venue for both newcomers and experienced.
Fairness and security
Since LBank's inception in 2016, there have been no recorded hackings or financial losses. The exchange uses two-factor authentication for transactions and logins, SSL-encrypted servers, and both cold and hot wallet storage for the client's assets.
In addition, each client is treated similarly and has access to the same facilities. Customers are not forced to provide any personal information and can trade anonymously on their marketplace. Even though LBank claims to support the English language, several sections of the website are only accessible in Mandarin Chinese, which is considered to be unjust.
Advantages and disadvantages
Like any other exchange, LBank has some pros and cons which can simplify or complicate the trading process.
A. advantages:
It's quite simple to work with and navigate.
Fees that are reasonable
Digital currency assets come in a wide range of types.
Liquidity sufficient
B. disadvantages:
Client service is slow, and the selections are restricted.
English is not the dominant language in this exchange.
There are no regulations in place.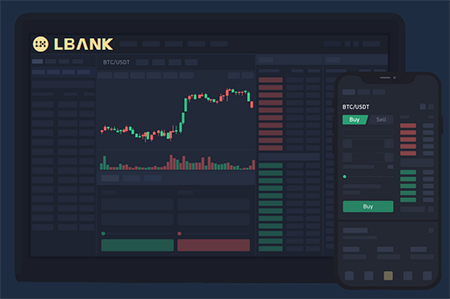 Final words
LBank is a fascinating digital currency exchange that is rapidly expanding and attracting a large number of clients in Asian markets. They provide low costs and a large selection of digital currencies and marketplaces to trade in. However, the exchange is not perfectly adapted to English-speaking participants because service is minimal. Nevertheless, LBank might be an excellent alternative if you don't care about support. Their trading platform is user-friendly and includes a variety of advanced tools and capabilities.
---
Categories :
---
Tags :
---