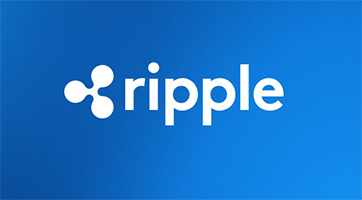 What is Ripple (XRP)?
Ripple is a platform that has its own digital currency. Unlike other platforms such as Bitcoin, it does not seek to eliminate financial intermediaries, but rather to decentralize financial transactions. Developers believe that the platform is designed and implemented for large transactions of banks and financial institutions so that transactions in the platform are completed in a short period. Needless to say, Ripple also has tough competitors in this area.
Swift and Stellar are among these competitors. That`s why this coin was not created on a blockchain platform. So far, Ripple has offered three products for financial institutions: current, rapid, xvia. These three products are referred to as RippleNet. XRP digital asset is only used on the X-Rapid network and has no application in other products. It should be noted that most companies under the Ripple contract use its current product.
Who invented this challenging crypto?
Ryan Fugger is the most prominent figure in the Ripple project. Fugger founded RipplePay in 2004. Fugger started a company in 2004 with the goal of transferring money from one place to another in the world using a peer-to-peer protocol. He describes the company as follows: RipplePay is a financial service that allows you to expand your credit and financial connections with your friends, family, and colleagues, and enjoy secure payments with traditional and online currencies.
Due to some technical and managerial problems, the company did not succeed in achieving its goals. Finally, the crypto team was completed with the joining of McCaleb and Chris Larsen. With the arrival of McCaleb, the founder and CEO of Kraken Exchange, as well as Roger Ver, invested in the project. In 2014, McCaleb left the team after an argument with Chris Larsen and joined the Stellar team.
What are its advantages over Bitcoin and other Altcoins?
Bitcoin transaction confirmations may take a few minutes with high transaction costs, while XRP transactions are confirmed within a few seconds at a low cost. XRP is known for its digital payment network and protocol. Many banks and financial institutions use the XRP payment system. The bitcoin network is based on the concept of blockchain, the general ledger of approved transactions and record keeping. Miners constantly monitor transactions and add them to the bitcoin blockchain, which acts as the general ledger of all network activities.
While the use of bitcoin by individuals and organizations as a virtual currency is on the rise, the XRP payment system is more popular among banks. In general, XRP is better than the Bitcoin network and has a lower processing time and lower transaction costs. BTC is more widely known than XRP. Bitcoin remains a real public system that does not belong to any individual, official or government. However, XRP is decentralized that operated by a public company of the same name.
Disadvantages of challenges
Despite the positive aspects, this protocol also has negative aspects.  Although this token has brought about positive developments, it is often criticized for its various business practices. The company had stated that it would transfer a large portion of XRP digital currency to network users, but only small amounts have been transferred.
 In addition, labs retain almost half of the total XRP available on the network to benefit from its value in the future. Although this is an open-source and smart currency, hackers can hack it when its code is available.
What is the projected price for the future?
According to predictions, due to the possible victory of this cryptocracy against the SEC organization, the growth of this currency will not be unlikely. Analysts believe that the value of this currency reaches 1.88 $ by the end of 2021. Additionally, Primexbt analysts estimate the price of this cryptocurrency to be $ 22 by the end of 2022.  In general, several factors will affect the price of this currency in the future, including limited supply, cooperation with banks and global acceptance. One of the most important factors affecting the future price of this currency is its limited supply. According to experts and analysts, limited supply along with high demand could increase the price of this currency in the future.
The second influential factor is cooperation with banks and financial institutions. In 2016, the company collaborated with more than 20 banks and financial institutions, and the price of XRP rose by 200% immediately. Currently, the company works with large banks and financial institutions such as UniCredit, Accenture, Canadian Imperial Bank of Commerce, and others. Global acceptance is another factor influencing price. RippleNet payment system is currently used in more than 45 countries and payment is available in more than 70 countries.
Controversial events
One of the most important events affecting the currency was the official SEC complaint against Brad Garlinghouse and Chris Larsen regarding the sale of unregistered securities in the United States since 2013. Other charges include attempting to provide marketing services and direct sales during the distribution of XRP‌ tokens. According to the rules in the Securities and Exchange Commission, individuals and companies must provide information on the supply of their currencies to this commission.
If these individuals and organizations comply with the law, they can use the defined exemptions. Investors in digital currencies have long been waiting for comprehensive, complete, and long-term rules from the Securities and Exchange Commission. On the other hand, the Securities and Exchange Commission stated that Garlinghouse and Larsen did not register the token when XRP acted as an investment.
Final words
Ripple is a familiar name in the field of cryptocurrencies. This platform was created with the aim of reducing transfer fees and speeding up transactions between large financial institutions and banks. The platform competes with strong competitors in this area such as Swift and Stellar. Despite all the criticism of the company`s policies, it continues to grow and develop.
Despite all the ups and downs, analysts envision a bright future for the token. However, many factors affect the future of this cryptocurrency, including cooperation with banks and financial institutions, limited supply and global acceptance.
Source: The Pipsafe team