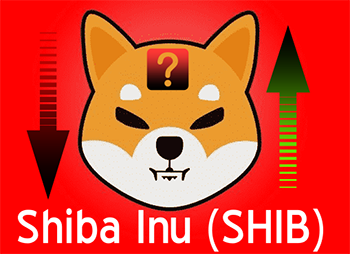 What is Shiba Inu (SHIB)
SHIB Inu (SHIB) is a decentralized currency created by an anonymous person in August 2020. It is an Ethereum-based currency named after a Japanese dog breed. In the cryptocurrency market, Shiba Inu has been touted as a replacement for Dogecoin. These two cryptocurrencies are known as meme coins.
In fact, meme coins are coins or tokens that have no intrinsic or practical value. Meme Coins do not pursue a goal or offer a solution to a problem or challenge; these currencies are often associated with online memes, including "jokes and images shared on social media". Shiba Inu does not have a dedicated blockchain, so it is based on the Ethereum blockchain network. The reason for choosing Ethereum is that Ethereum is secure and allows the project to remain decentralized.
Who developed Shiba Inu?
In August 2020, Ryoshi presented the original idea for the Shiba Inu coin. He is one of the crypto market pioneers with ample experience in trading currencies. Ryoshi considered one of the strengths of digital currencies to be their decentralization.
However, he believes that many digital currencies have only the characteristic of being decentralized; while a high percentage of digital currency has been given to the development team. According to him, all Shiba tokens are provided so that everyone has the same opportunity to own Shiba tokens.
What is the Shiba Inu Platform (Blockchain)?
Shiba Inu is a community-based blockchain project that aims to provide decentralized currency. The main token of Sheba Inu is SHIB, which can be used as a payment and sharing tool in the Shiba Inu network. However, the Shiba Inu ecosystem is not limited to the SHIB token and its performance is much wider. There are also two other tokens on this network: LEASH and BONE.
Both of these tokens are ERC-20 based. LEASH is known as the Doge Killer. This token ranks first among in the Shiba Inu ecosystem in terms of price growth per unit time. BONE is the governance token of Sheiba Inu ecosystem. BONE allows users to vote on future offers.
Shiba Inu and Dogecoin (differences and similarities)
Dogecoin is a peer-to-peer cryptocurrency developed based on an open source blockchain. Dogecoin was originally known only as a joke in the crypto market; Dogecoin is actually a branch of Litecoin that is very low priced and offered indefinitely. In contrast, Shiba is an Ethereum -based cryptocurrency. For this reason, it is very popular among traders. In general, the most important differences between the two cryptocurrencies are as follows:
Difference in supply
The production and supply of these two tokens are different. According to analysts, one of the reasons for Doge coin currency inflation is its supply form. Doge production and supply is 10,000 per minute, which means that 15 million Doge coins enter the market every day. On the other hand, Shiba Inu features a limited supply of 1 quadrillion and cannot produce more than this amount. This restriction prevents inflation and devaluation of this currency.
Differences in goals
Dogecoinis a low-priced, high-supply currency. This feature makes it useful for micro-uses such as rewards. Doge coin has replaced money. This justifies the lack of restrictions on Dogecoin supply as Doge becomes the primary means of payment. In contrast, Shiba aims to be a decentralized exchange called Shiba Swap. This allows users to exchange Ethereum tokens directly, quickly, cheaply and in a decentralized manner with other Atrium tokens.
The two cryptocurrencies also have similarities, as follows:
The nature of Doge coin and Shiba: Both are successful meme coins.
Symbol: To symbolize these two currencies, ‌the famous breed of Japanese dog has been used.
Both of these cryptocurrencies are involved in philanthropic projects.
What is the reason for price increase of shiba inu?
Herd mentality is the stimulus for the growth of Shiba Inu currency. Herd mentality is a behavioral pattern  that indicates the tendency of a group to think and behave in accordance with others. This behavior is best seen when asset prices rise. This behavior is manifested in various aspects and areas of human life. In the crypto world, many traders follow the advice of others. Examining the opinions and conversations of Shiba Inu microbuyers on social networks reveals that most of them agree with each other as if their goals are the same. In other words, they came together to raise the price of the Shiba Inu currency.
Is shiba inu a good investment?
Recently, Shiba Inu has caught the attention of traders as it has become extremely valuable. It should be noted that the price growth is due to the volatility of the Doge coin. In addition, an increase in the price of Ethereum could also affect the growth of the currency. Therefore, a few percent growth of Shiba cannot be considered a positive sign of its value. In fact, it is unpredictable what the currency will do in the future and how profitable it will be.
Final words:
Shiba Inu is one of the new meme coins in the market that has caught the attention of many traders in the cryptocurrency market. In this article, we examined the various dimensions and aspects of the project. Shiba Inu is an Ethereum -based currency that does not have a dedicated blockchain. The founder of the currency states that the reason for choosing Ethereum is its safety. There are three types of Sheba Inu tokens: LEASH is a token that is responsible for rewarding those who approve transactions.
BONE is the governance token that allows users to vote on future offers. SHIB is another token that is considered the main token used to buy and sell digital currencies. Sheiba Inu is a big competitor to Dogecoin currency. Some have portrayed Shiba Inu as Dogecoin killer. These two cryptocurrencies are known as the most famous meme coins, although there are many differences. Differences in supply and goals are the most important differences between these two cryptocurrencies. It is very difficult to predict the future because the Shiba currency is strongly influenced by Dogecoin.
Source: The Pipsafe Team
Read more: