[text]
USD/JPY Analysis (2015.02.11)
USD/JPY Intraday: the upside prevails.
Pivot: 119
Most Likely Scenario: Long positions above 119 with targets @ 119.75 & 120.2 in extension.
Alternative scenario: Below 119 look for further downside with 118.65 & 118.3 as targets.
Comment: The pair has broken above its previous top and remains on the upside.
USD/JPY Chart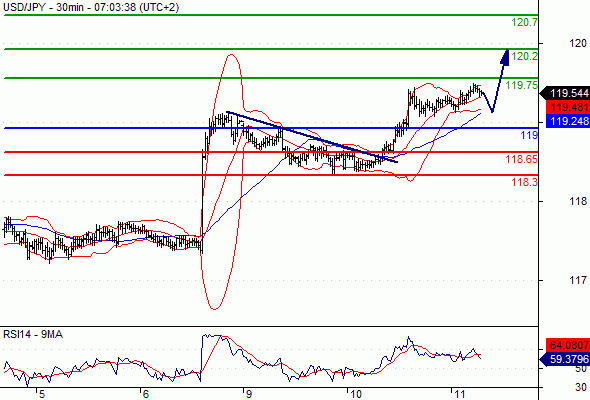 USD/JPY
The USD/JPY pair broke higher during the course of the session on Tuesday, as we continue to drive towards the 120 level. That area above is massively resistive though, so it's more than likely going to be a very volatile pair going forward. Ultimately we believe that the market will then head to the 121 level, and then the 122 level. Any pullback at this point time should be thought of as value and that the US dollar is simply "on sale." We have absolutely no thoughts or desires to sell this pair at the moment.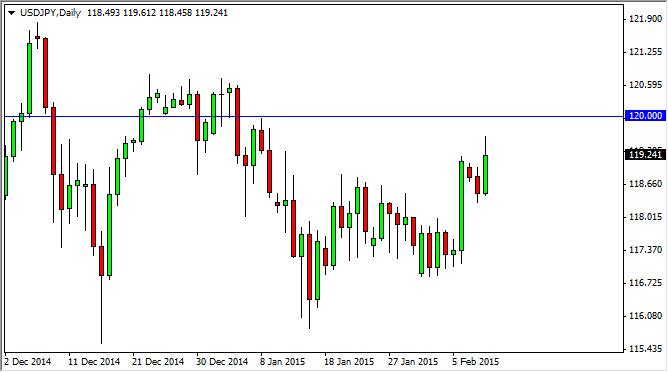 [/text]
---
Categories :
---
Tags :
Analysis
forex bonus without deposit
Forex Broker
forex broker bonus
forex learn
forex learning
forex learning pdf
forex tutorials for beginners pdf
how to trade forex for beginners pdf
JPY
learning forex trading pdf
News
usd
USD/JPY
---