What is Cardano?
Cardano is a new cryptocurrency platform launched in September 2017. The platform is somewhat different from other digital currency projects, as it has been studied for two years. Cardano is said to be the third generation of cryptocurrencies.
The first generation is bitcoin or digital gold, used to transfer and store virtual currency. Cardano seeks to address the three main challenges of first and second generations: scalability, interoperability, and sustainability. Cardano uses proof-of-stake algorithms to maintain network security and validate transactions, while Bitcoin and many other cryptocurrencies use the proof-of-work method.
Is Cardano suitable for long-term trading?
Given its history, The token(ADA) is not as familiar as Bitcoin and Atrium in the list of future cryptocurrencies.The ADA has grown tremendously in recent years, and experts say it could have a bright future. ADA has long-term and ambitious goals and intends to achieve all its goals at least by 2030.
According to analysts, the value of the currency will definitely rise over the next few years, and investing in it can be very lucrative. Data personalization and currency decentralization are some of the benefits of buying, using, and long-term investing in this cryptocurrency.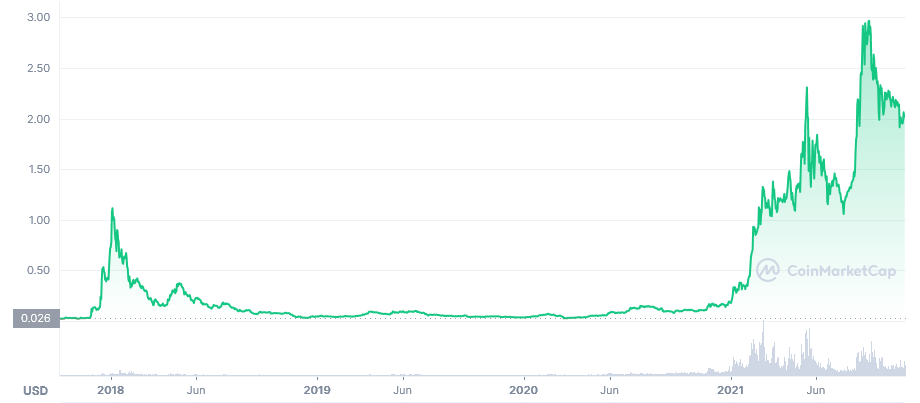 What is the expected price for Cardano's future?
Due to fluctuations, the future looks exceptionally bright for this coin.In recent years, Cardano has accounted for a significant portion of daily cryptocurrency transactions. The ADA attracts the attention of many traders, as it is one of the top 10 cryptocurrencies in the world by market size. Analyzes show that Cardano has tremendous potential for growth and development.
According to these analyzes, Cardano's price is expected to increase by the end of 2021. Some analysts believe that if the ADA can successfully complete some projects to improve two layers of security, the price of this cryptocurrency will reach 12.37 by the end of the next five years.
Website: cardano.org
Source: The Pipsafe Team
---
Categories :
---
Tags :
---