CoinEx Exchange Review – Introduction
CoinEx is a legitimate centralized cryptocurrency exchange licensed with an Estonian digital asset trading certificate. CoinEx came into existence in 2017, and its headquarter is located in Hong Kong. At the time of writing, CoinEx is ranked as the 60th exchange at coinmarketcap.com and has received a score of 4.7 out of 10 based on web traffic, average liquidity, and volume.
The exchange has over 3 million users and provides service to more than 2000 communities worldwide. Regarding the market, the exchange has listed 567 coins and tokens so far, and traders can exchange them with USDT, USDC, BTC, BCH, and ETH. Moreover, CoinEx's native token is CET, with a CMP of $.062 on 04/18/22 and a circulating supply of 708.6 million tokens which is about 7% of the determined max supply of 10 billion tokens.
CoinEx's CEO
Haipo Yang is the founder and chief executive of the exchange as well as the mining pool ViaBTC. Haipo graduated from China Northwestern Polytechnical University in 2012 and began working in Tencent Holdings as a software engineer shortly after. His profession in the cryptocurrency domain started in 2014 as Zeus Miner, which led him to establish his crypto pool, ViaBTC, the world's fifth-largest pool, which mines Bitcoin, Bitcoin Cash, Litecoin, etc., in 2016.
The next stop was the foundation of CoinEx in 2017 with the help of world-class developers and experienced cryptocurrency professionals. CoinEx crew amounts to more than 200 employees, but there is no reliable info regarding their identity, and they remain in the shadow.
CoinEx Trading Mechanisms
For depositing funds into the exchange, traders can choose among USDT, USDC, BTC, BCH, and ETH and then pay the price via the integrated payment partners such as Simplex, MoonPay, Mercury, etc. it is worth mentioning that the minimum purchase is $200 and for that, the trader must pay $7 commission to the payment partner and would effectively receive $183. CoinEx Swap is the second trading utility that allows traders to exchange cryptocurrencies with 0.2 to 0.3 transaction fees.
The third trading feature is available under Exchange, where users can choose the Spot and the Margin trading panel and place market or limit orders with a stop-loss utility. The fourth trading option is the Futures trading which comes with a six-minute tutorial video clip and allows users to place Cross or Isolated orders with leverages up to 100X.
CoinEx also has a Financial Account that traders can use to accrue up to 5% interest from a selection of popular coins, including USDT, BTC, BCH, ETH, ADA, ALGO, ATOM, AVAX, BNB, DOGE, DOT, EOS, ETC, FIL, FTM, ICP, LINK, LTC, LUNA, MANA, MATIC, NEAR, SAND, SHIB, SOL, TRX, UNI, VET, XLM, and XRP. In addition, users can transfer their assets from their Spot account to their Financial Account and vice versa. Moreover, CoinEx returns %70 of the interest income that users attain in margin trading.
CoinEx Advantages
CoinEx is available for traders in more than 200 countries, and the platform supports most spoken languages, including some Middle Eastern languages such as Persian and Arabic. CoinEx's service coverage is a merit for the exchange since other competitors have more limited coverage. In other words, more clients and crypto enthusiasts can rely on CoinEx for crypto trading.
Moreover, unlike most other exchanges, CoinEx does not have a strict KYC policy, making it harmonious with blockchain networks' anonymous nature. That being said, users who verify their accounts can access all of the platform's promotions and features, including higher withdrawal limits. It's worth mentioning that an ID card and face verification via webcam would suffice for ID verification. Alternatively, users can take a selfie while holding an ID card and a handwritten note in their hands.
For security settings, users must activate either mobile verification or a two-factor authentication utility. After activation, the users are required to enter their email address and password first and then confirm their authenticity using either an SMS verification code or the code generated by Google Authenticator. Moreover, most assets (the exact amount not indicated) are stored in cold storage (offline wallets), and a portion is kept in hot storage for providing liquidity.
CoinEx's trading UI is pretty much like other exchanges, and the trading chart is powered by TradingView, but what makes a difference is an embedded Info link next to the chosen cryptocurrency, which gives the avid user a brief overview of the selected coin or token including its project introduction. Furthermore, while the interface cannot be attributed as complex, the users still need some background knowledge to find their way around the various utilities of the platform.
Another advantage of CoinEx can be the low transaction of 2% for normal users which can be further slashed if the trader chooses to pay the fee with CRT. Also, CoinEx categorizes its users into 5 VIP groups (VIP 1 the lowest) based on their CET assets and trading volume and gives them discounts accordingly.
CoinEx Disadvantages
CoinEx provides its service to a vast number of clients in over 200 countries and claims to be in accord with each State's rules and regulations regarding cryptocurrencies (whether it is allowed or prohibited). Still, the burden of finding out whether a country has legalized crypto trading or not falls on the shoulder of her residents. The problem arises when the State does not have a straightforward policy regarding cryptocurrencies, and CoinEx does not provide any guidelines regarding service coverage in that country either.
The second drawback, which is also seen as an advantage, as we explained above, is CoinEx's KYC policy. Account verification is not mandatory for withdrawals smaller than $10,000, and while it is a good thing for traders who want to go incognito, it increases the risk of fraudulent activities such as money laundering.
The third area that needs further attention is developing an information center where users can receive new feeds on the market. The website offers some tutorials for using different parts of the platform for beginner and advanced users. However, the vacancy for useful articles and crypto news is still felt, and CoinEx users would have to rely on external sources for further information about the cryptocurrency market. In other words, CoinEx cannot be regarded as an all-in-one exchange concerning the website's external links.
The last thing we can add to this list is negative user reviews regarding the withdrawal process, either complaining about the long period of conducting the transactions or the confirmation of withdrawal. Of course, this can be due to a mismatch between the clients' requests and CoinEx withdrawal requirements and policies.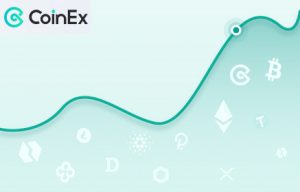 Final Words
CoinEx has managed to attract over 3 million users worldwide thanks to the long list of around 600 crypto assets and a loose KYC policy. Thus, the exchange can be an excellent choice for traders who, for any reason, cannot or do not want to verify their identity but desire to have access to a wide range of token pairs. On the other hand, traders who wish to maintain an entirely legit trading record may reconsider their choice and look for an exchange with strict KYC rules.
Source: The Pipsafe Team
---
Categories :
---
Tags :
---